My internet service provider decided to turn off the copper wire network at the end of the month before they had completed the fiber connection … so now we are many loyal customers who are slightly irritated. (The fiber connection should be ready this autumn, but we have heard that for several years now!) After some calls to the support and some less successful solutions, I have now switched to another company. And a few seconds later – woops, a well-functioning internet via 4G.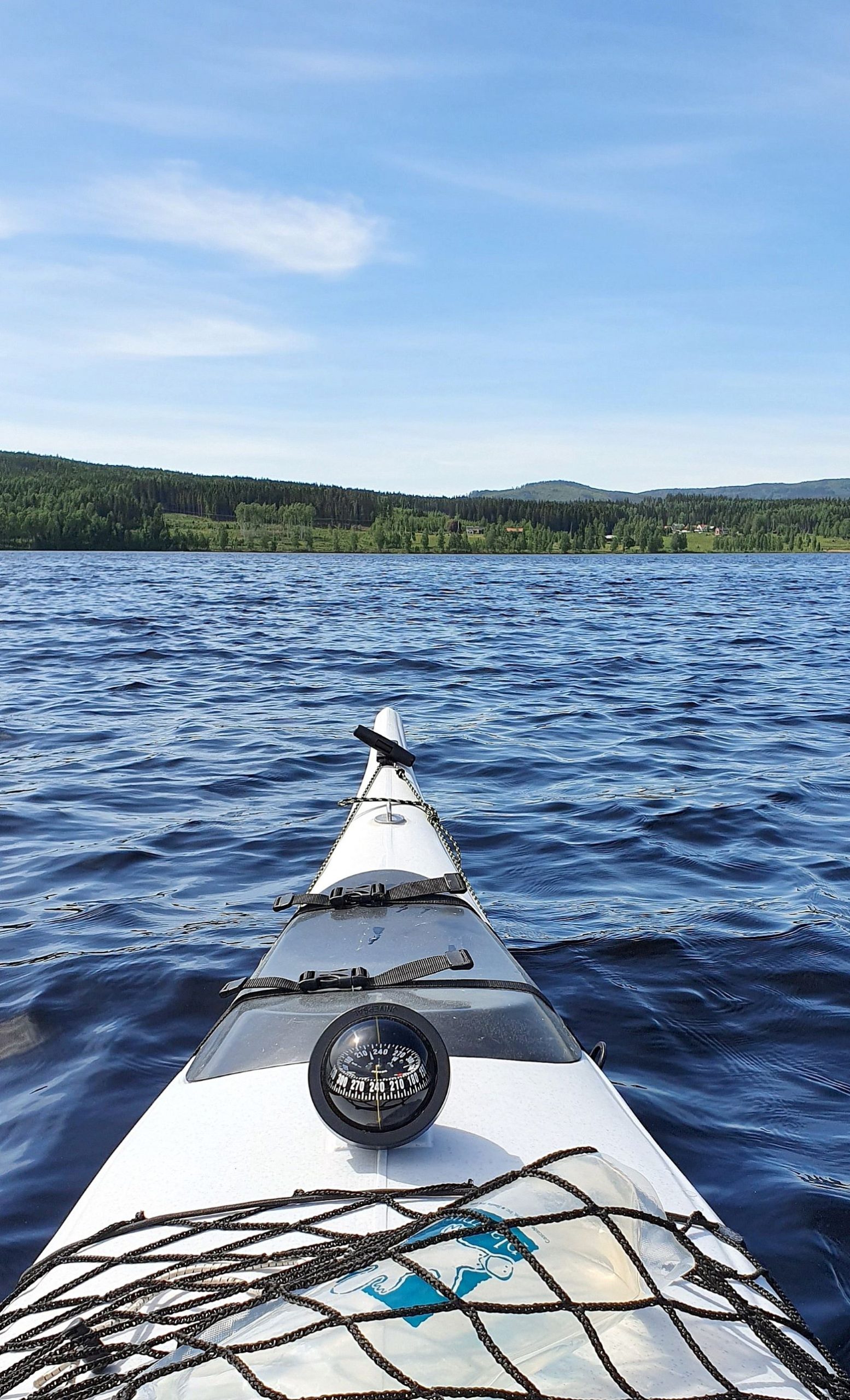 Summer is here, great! First kayaking trip completed. If paragliding is freedom in the sky, then kayaking is freedom at sea. Both are refined nature experiences, subtle silence, and freedom to be where rarely others are. You move quietly and show up unexpectedly, which is why it is important to respect the home peace zone for both humans, animals, and breeding birds.
When we are free from our work with nature reserves, we like to visit other nature reserves … Okay, a little geeky maybe, but it is relaxing and interesting to visit other types of nature than the ones we find on a daily basis. Last time we visited Gullrosas Berg (Mountain). Gullrosa is a traditional name for a cow, and according to legend, a cow of that name should have crashed and died in the ravines that run across the mountain plateau and the reserve. Nowadays there are no grazing cows in the area, it is exclusively a nature reserve and outdoor area.
Cloudberry flowers and common cottongrass shone white on the marshes. Atmospheric, hope for good berry season this year.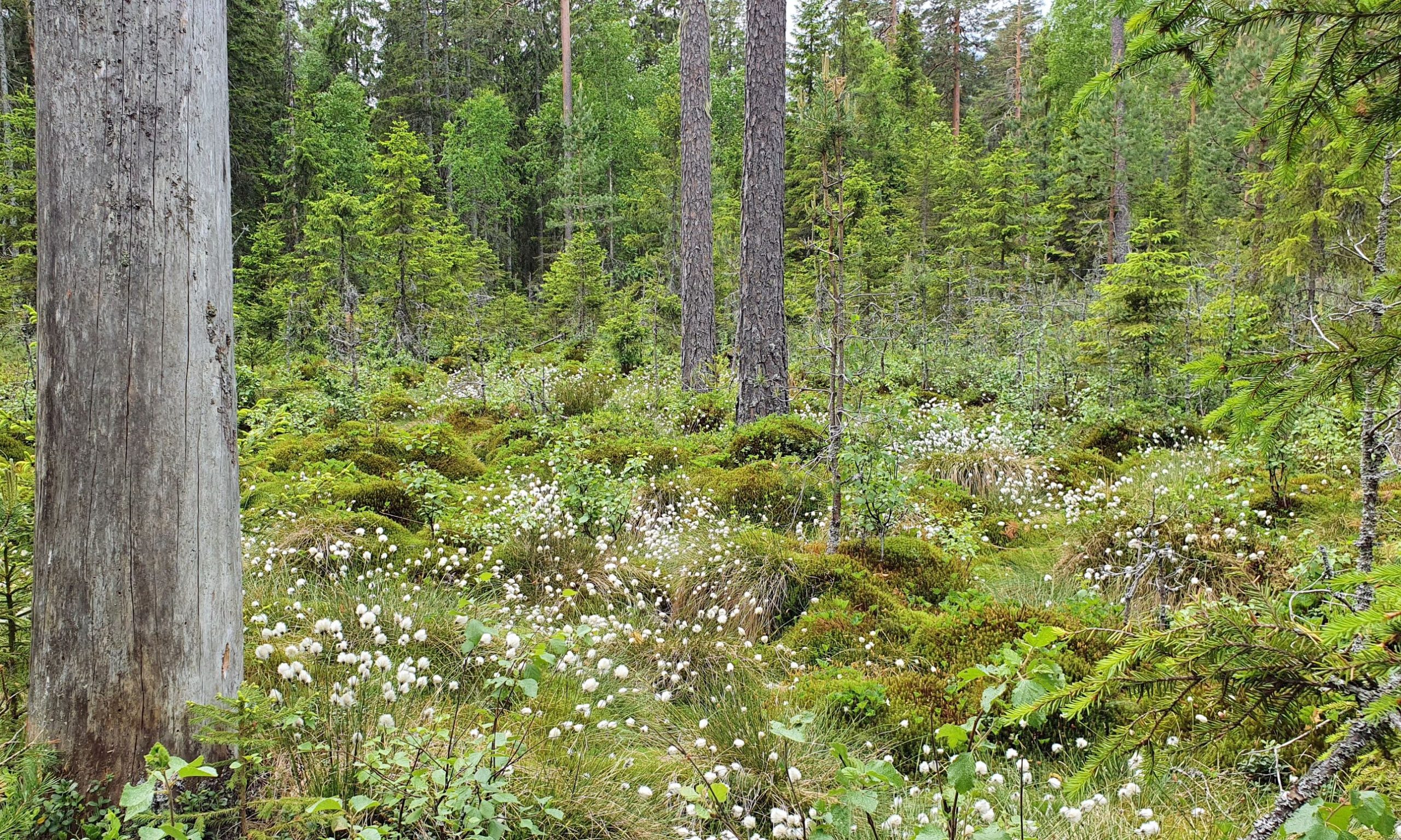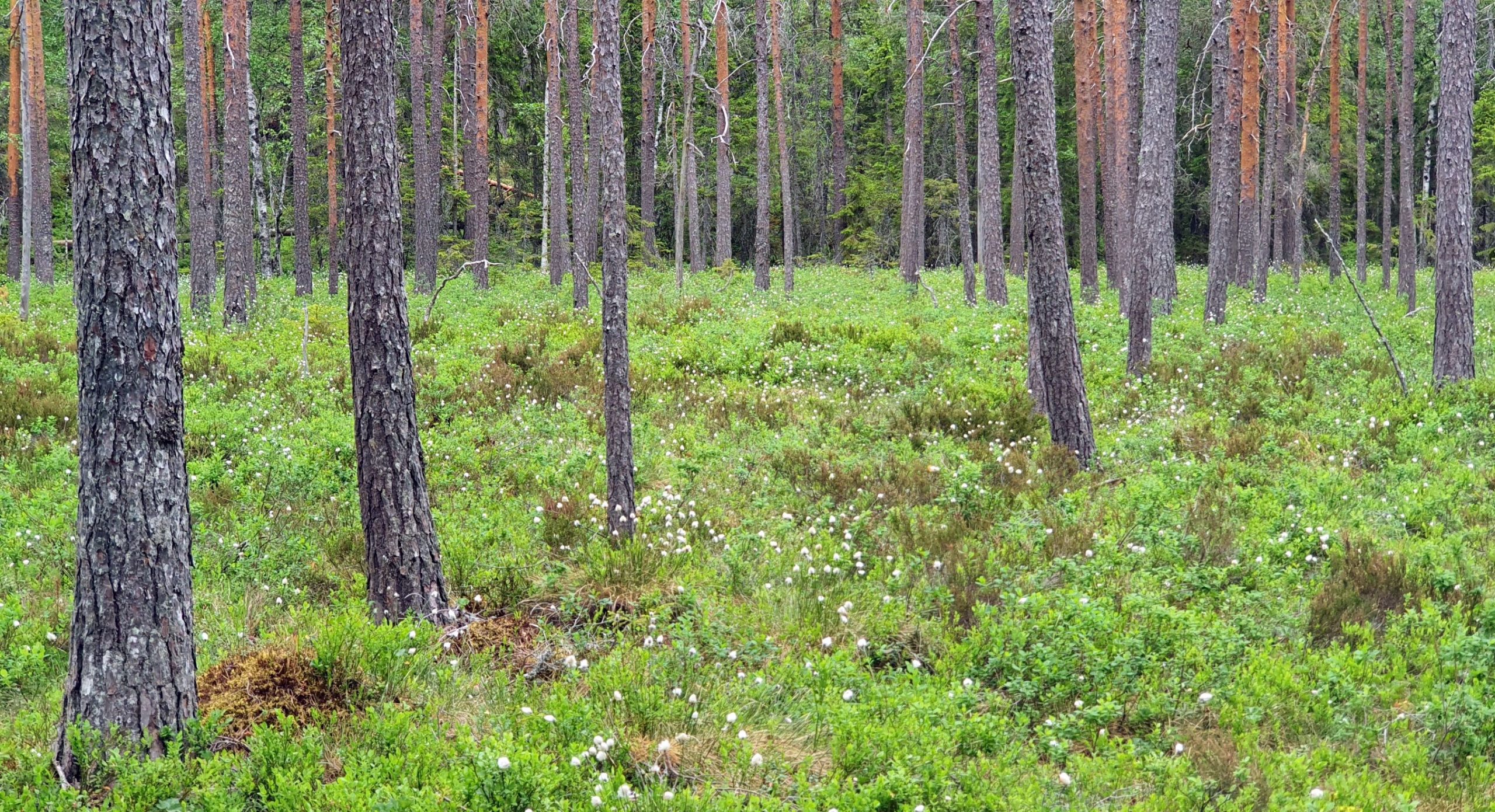 The varied forest and beautiful views made the visit pleasant. A nice reserve that we would love to visit again. We walked the "tough" trail with a little steeper section, the family trail may be next time.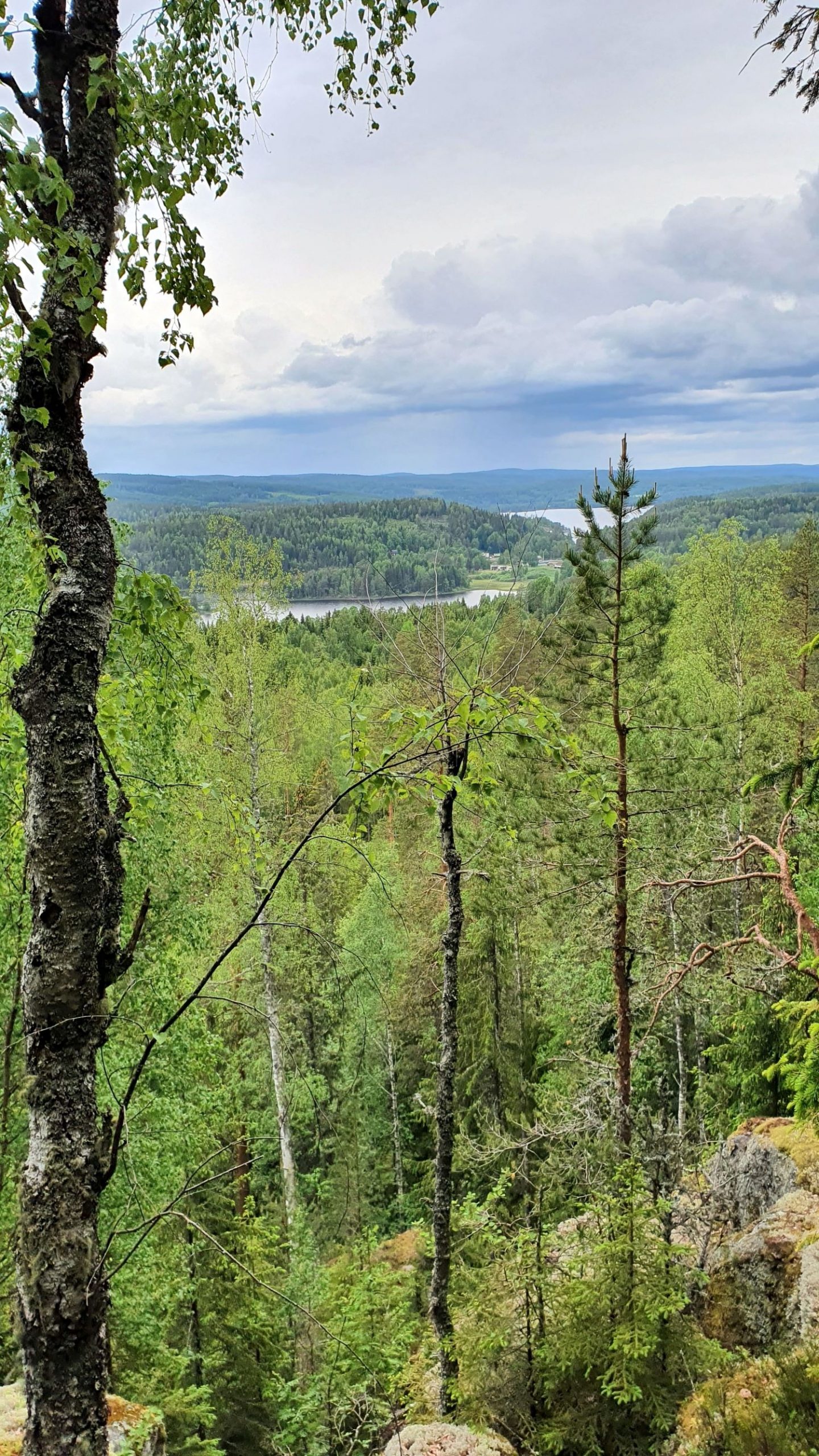 In conclusion, I would like to tell you that we were ringing this year's new golden eagle kids this week. In one of the nests, which I could not see into but had only heard one kid, there turned out to be two. Both in good health. Lovely! Three kids ringed total.