… in paradise! I love this time of year, at least if the weather and winds are on mine and the eagles' side. They have been playing against the blue sky almost every day, often in wonderful acrobatics. At one point, five eagles were close together for a short while, and my task then was to quickly assess their age based on what plumage they had. For a moment I was almost stressed, but it went over after a cup of hot chocolate and a sandwich with fried eggs.
Midday thaw is strong now. The night's ten minus degrees quickly turn into comfortable seven to eight plus degrees. The fresh wolverine tracks at Wednesday's scouting site look much older already after a few hours. There will be no tracking this day, no time right now, work with the eagles must go first.
Also stumbled upon spring's first bear track. Always nice but surprisingly early this year. It gives a little extra excitement to the working day to know that there is a grumpy friend in the neighborhood, who just woke up in a wet bed, pushed the plug out of the butt and is insanely hungry after a long winter sleep.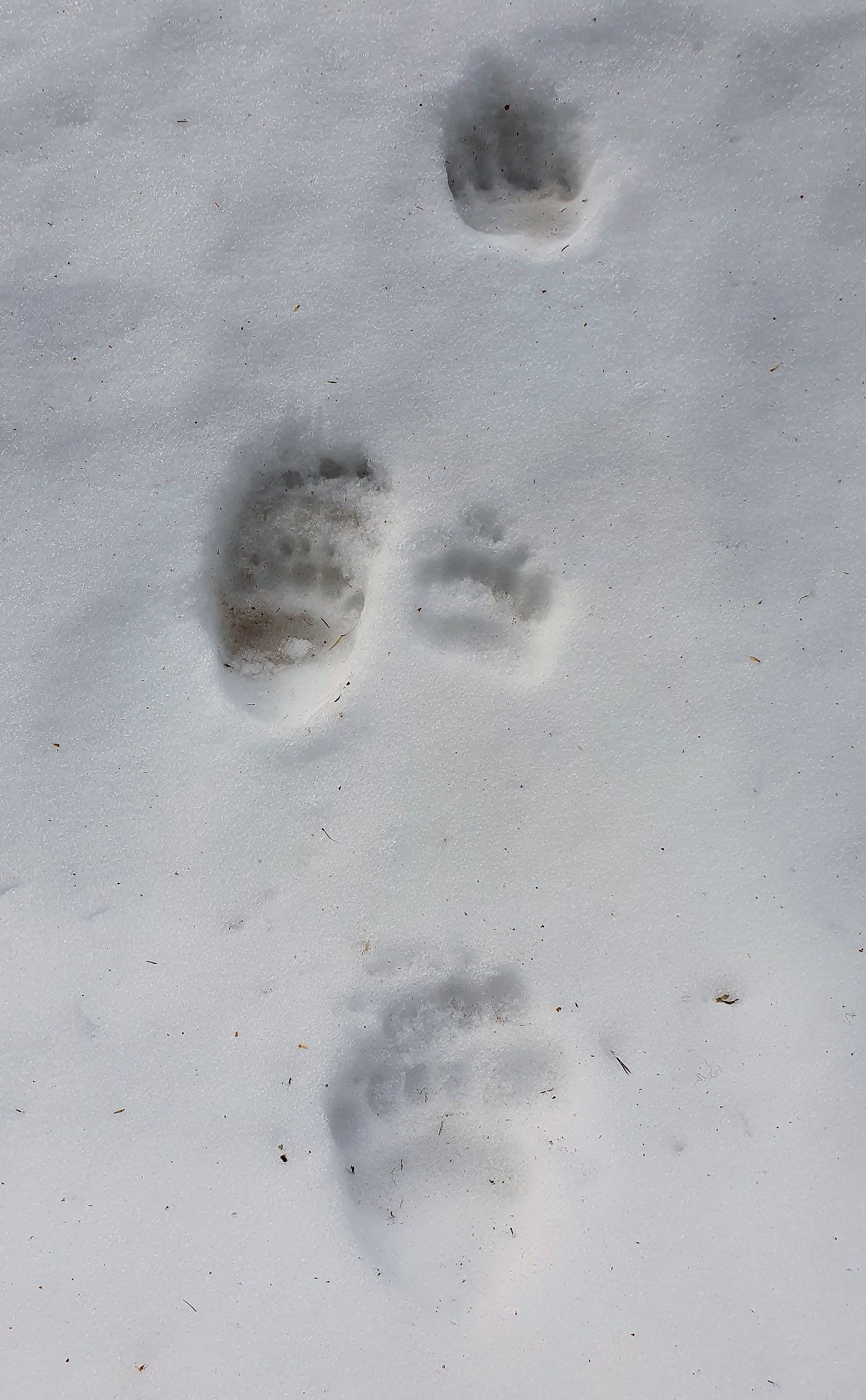 I think the most exciting tracking I've ever done is when I followed day-fresh bear tracks one spring night with the full moon as the only light source. Damn, then I probably had a maximum heart rate!
The work week ended with a practical collaboration with a wolf. On my way to the scouting site for working with the eagle, I encounter very fresh wolf tracks. Some wolf I do not see, and the tracks disappear into the hard crust. I'll track down the wolf until it's time for the eagle. What I do not know is that the wolf takes over the work of tracking and tracks me during the day.
When I am on my way home after the day, I again meet fresh wolf tracks but now in my own tracks from the morning. And I who thought I was ready for the day! Just to take the baton and begin to track the wolf again. It became a long working day.