Now this year's inventory of the golden eagle will start. Let's hope for sunny days and strong winds for the rest of March and early April. The lynx inventory season is over for this winter, but we continue to track wolf and wolverine month out.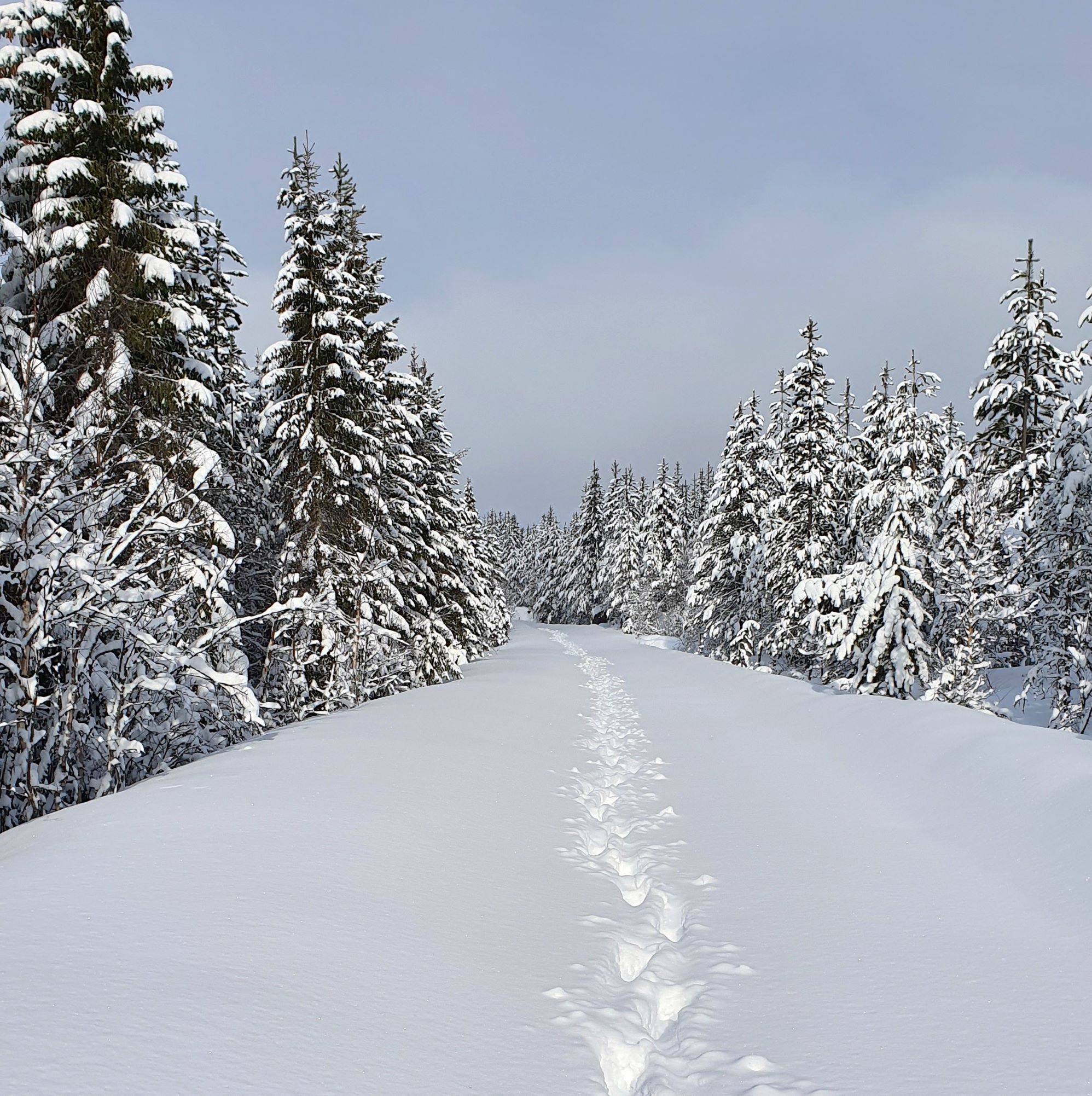 I have not found any tracks this week but got nice hiking trips on foot or with snowshoes. It is a wonderful time now at the end of winter, when the night's minus temperatures quickly turn into heat as the sun rises.
Tracks of red foxes often cross my hike, it´s mating time and you often hear them shouting, even during the day. The woodpecker drums, black grouse play on the marshes and crossbills are full of nesting boards, it goes towards spring.
In the first golden eagle territory I visited during the week, the business was in full swing. Both adult eagles were present and a kid from previous years. They were playing in the wind, seemed to enjoy it. Sometimes the female disappeared into the snow-covered forest to warm the nest for a while, all snow must be removed before hatching can begin.
The large nest is well hidden in the snow-covered forest.