Because of the prevalent corona pandemic in the world, humanitarian work and healthcare professionals have suddenly become heroes and are now receiving the attention and status that they reasonably should have enjoyed each day before.
Currently, the International Museum of the Red Cross and Red Crescent is closed like so much else due to covid-19, but when it reopens, I recommend a visit. You will find it in Geneva, Switzerland. There are thoughtful and interesting exhibits about the work that is going on unabated around the world. I think it can provide some perspective about what we are experiencing now that the pandemic changes everything, even in rich and secure democracies in the West, which most of us who live there are completely unaccustomed to.
The Red Cross is an international humanitarian movement with approximately 97 million volunteers, members and employees worldwide. It was founded to protect human life and health, to guarantee respect for all people, and to prevent and alleviate human suffering. The movement consists of several different organizations that are legally independent of each other but are united within the movement through common basic principles, goals, symbols, statutes and governing organizations.
One organization is the International Red Cross Committee (ICRC) a neutral, impartial and independent organization founded in 1863 in Geneva, Switzerland, by Henry Dunant and Gustave Moynier. Its mission is to assist people affected by wars, conflicts or other violent situations with protection and humanitarian efforts.
Another organization is the International Red Cross-Red Crescent Federation (IFRC) founded in 1919 and today coordinates activities between the 189 national associations within the movement. At the international level, the Federation, in close cooperation with the national associations, conducts and organizes aid missions in large-scale crises. The International Federation Secretariat is in Geneva, Switzerland.
National Red Cross or Red Crescent Societies are found in almost every country in the world. They work according to the principles of international humanitarian law and the charter of the international movement. In many countries, they are linked to the respective national health care systems by providing emergency care.
A museum well worth a visit, as well as so many other attractions in Geneva. A city I would love to return to when the opportunity to travel freely within Europe has returned.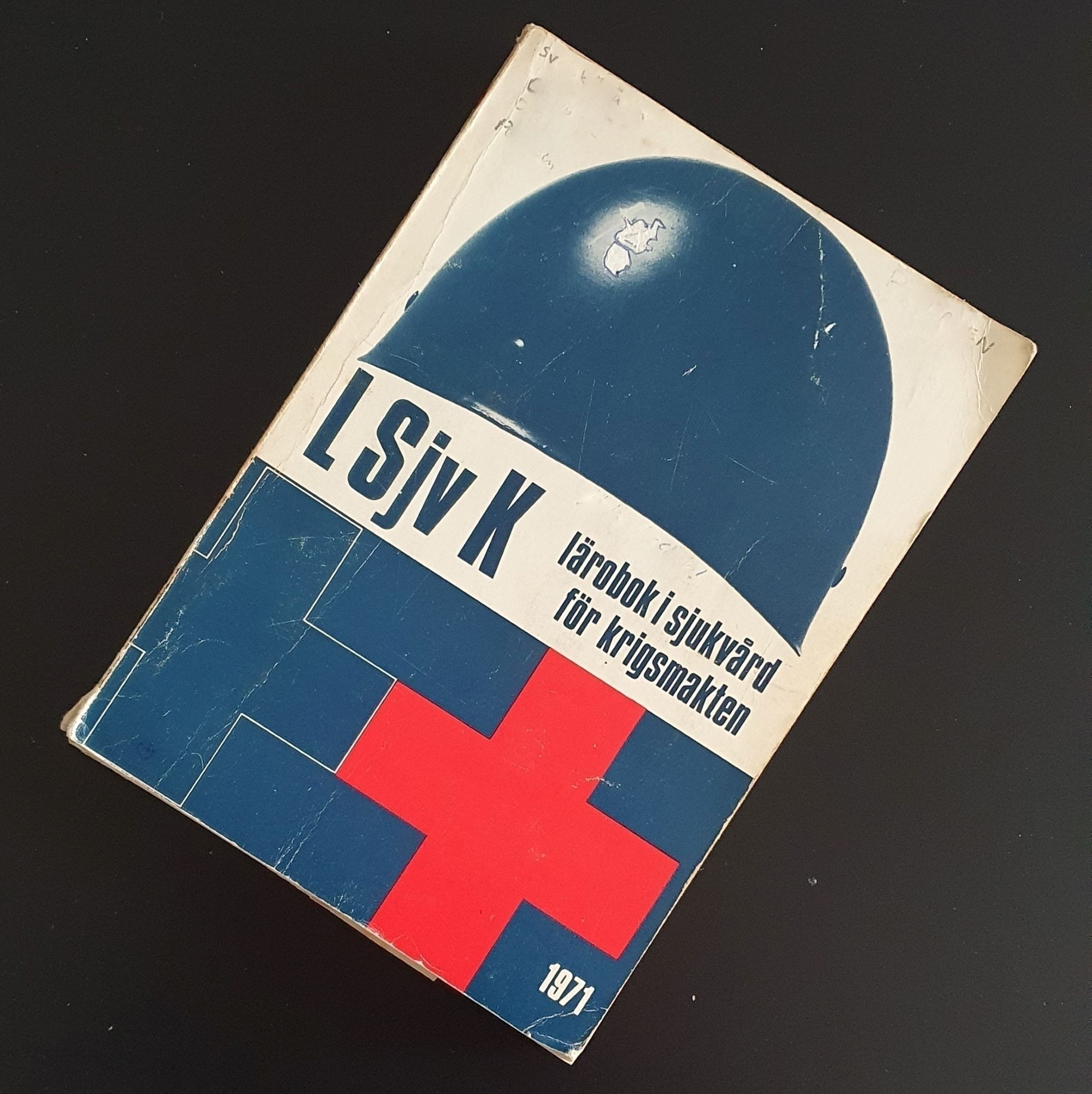 When I did my military duty as a young man, I was given the opportunity to undergo medical training. This meant that during the coming years I worked as an orderly in hospitals with emergency care, in the district with home health care and in elderly care. An extremely rewarding time that enriched me in many ways, not financially in the first place but in terms of experience.
In the seventies, it was quite uncommon for a man to work in healthcare, (doctor except, of course) it was a typical women's profession! Therefore, we were welcomed by our female colleagues who hoped that our attendance would automatically raise their low wages somewhat. Maybe even manage to change working conditions for the better …
I had a 35 km route to the hospital and often worked what we in Sweden call – shared tours. Work in the morning then 4 hours off (without pay) and then work in the evening. Four hours to kill every day, boring in the long run, there is always a lot you would like to have done at home instead.
A lot has happened since the seventies! Richard Nixon is no longer the president of the United States, we have become twice as many people in the world and Waterloo is not played as often on the radio as when ABBA won the Eurovision Contest … but health care professions in Sweden is still drawn with shared tours and in terms of wages, there is still much to be desired.
Applause, concerts and other events that pay tribute to the medical staff are of course genuinely nice, but when the pandemic is over, let us hope that it also be noted on the staff's working conditions and wages.