It is considered very kitschy with sunsets, I know, but they still feel like a gift when you go home after a hard day's work!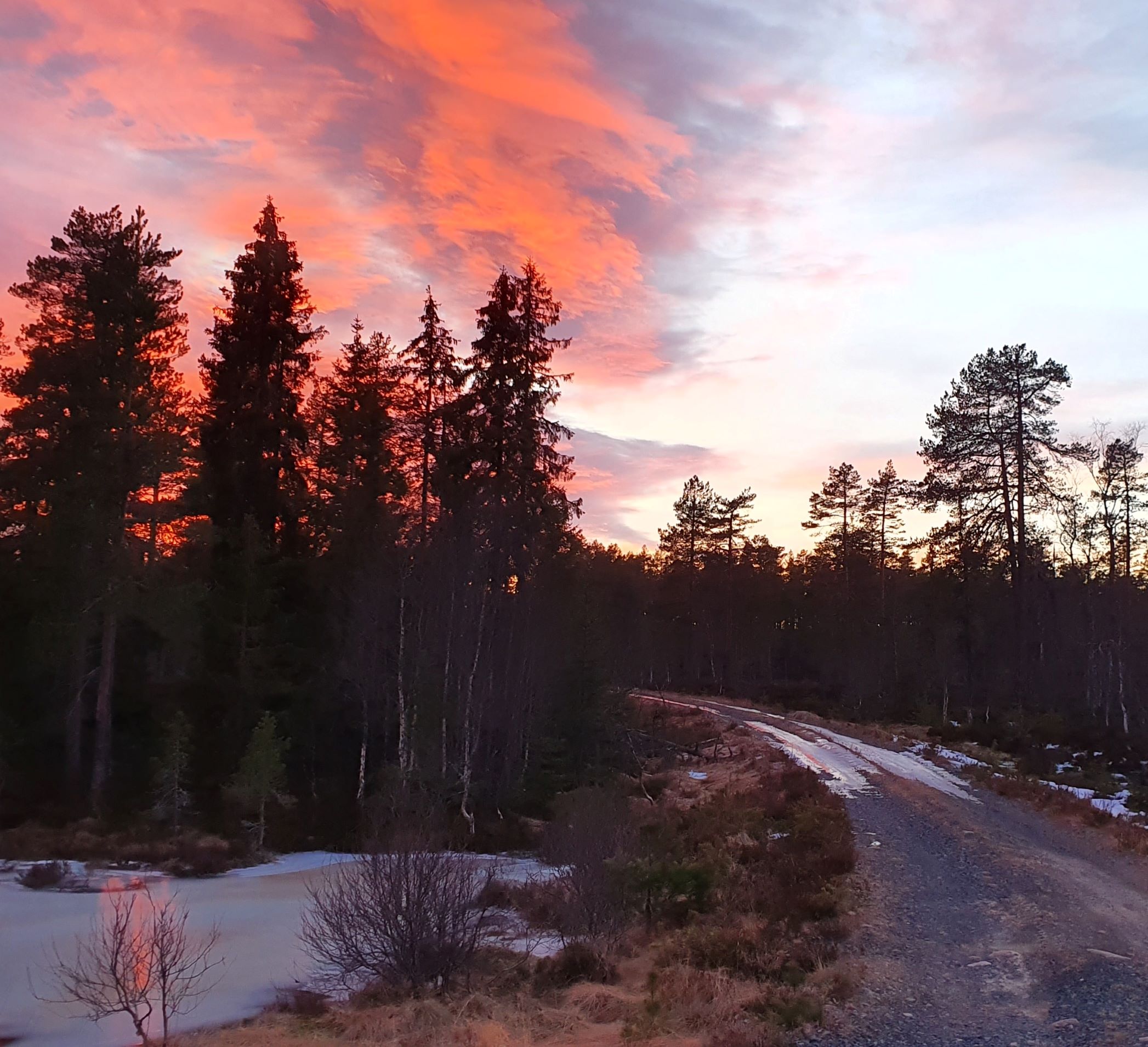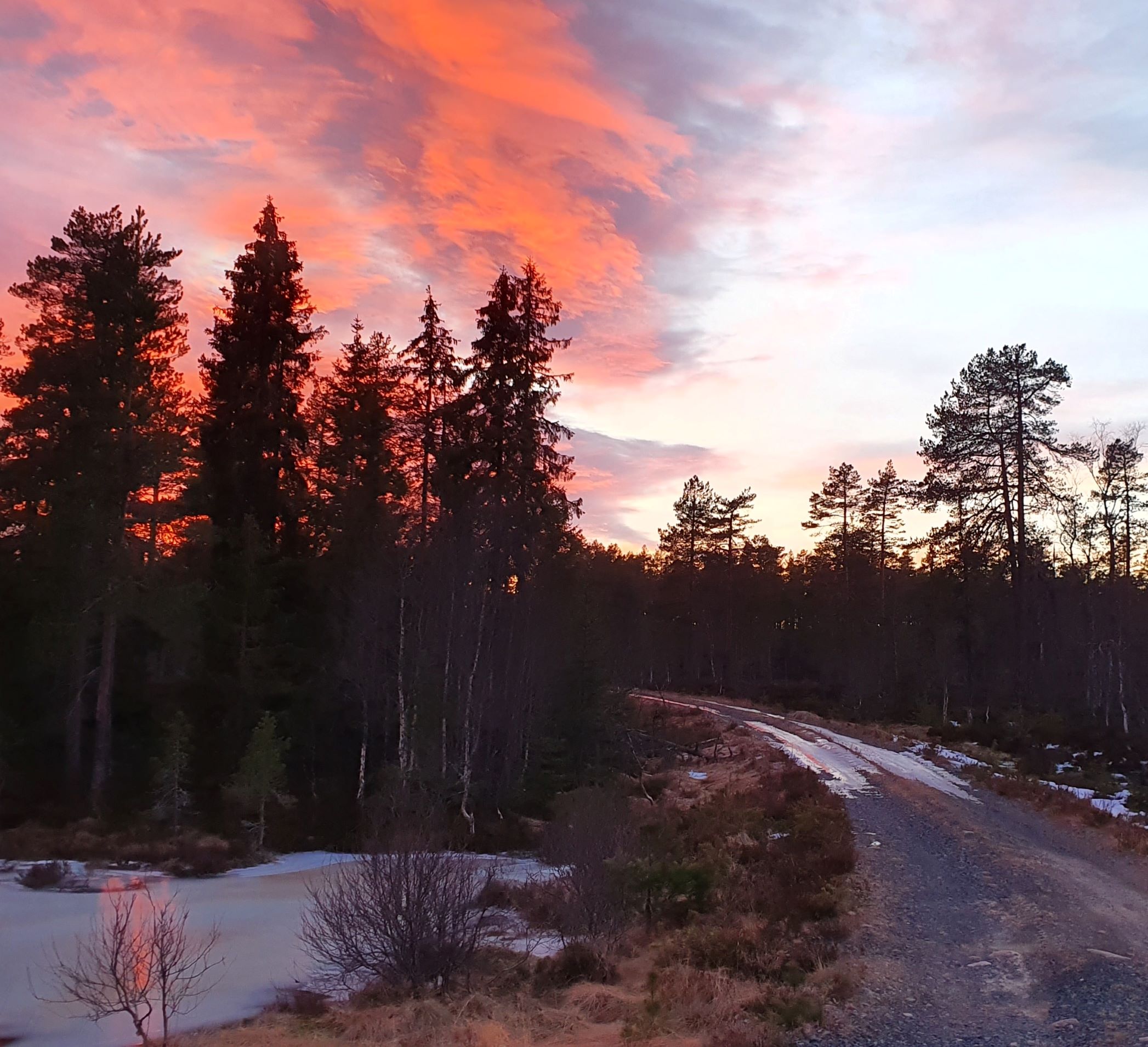 This work week has largely been about heavy work with chainsaws. Tiring but still nice for the body, it gives good night's sleep.
The weather is slowly moving towards winter again, at least there is a minus degree at night. Next week it may even be some snow, we'll see, keep your thumbs up for it to be so. It would be nice with a little more tracking before it is time for the inventory of golden eagles again.