Snow and cold are back and the search for tracks from predators continues. No tracks of lynx yet, but a nice sight of two adult golden eagles eating on a dead capercaillie yesterday. And some good wolf tracking today.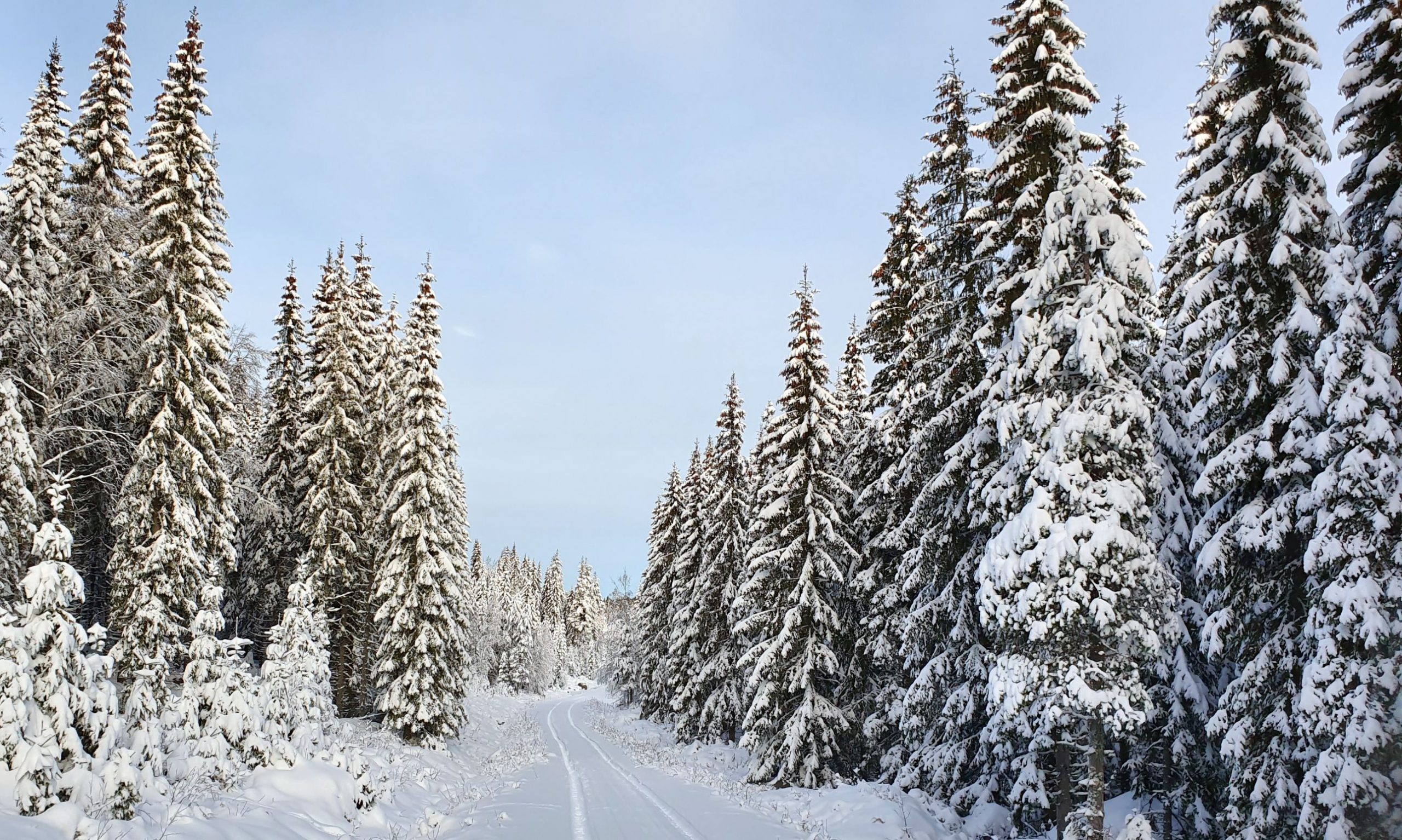 Beautiful as a postcard, the snow depth still allows you to use a car, at least if it´s tall and a four-wheel drive. Driving is demanding, you don't want to get stuck. It is very far to the nearest tow truck …
The waterways start to freeze again. Ice sculptures in a water world where the neck is king and otters his companions.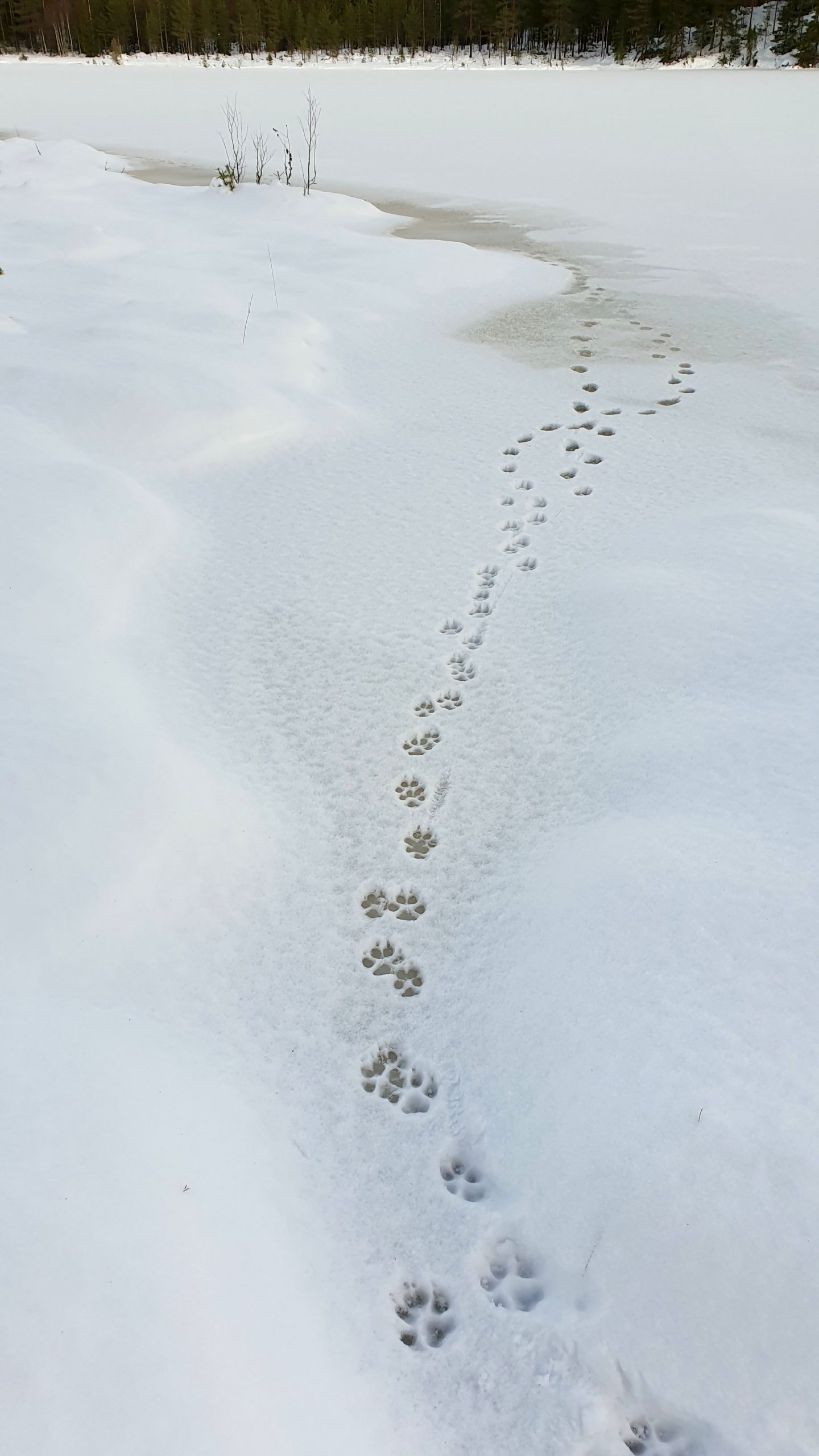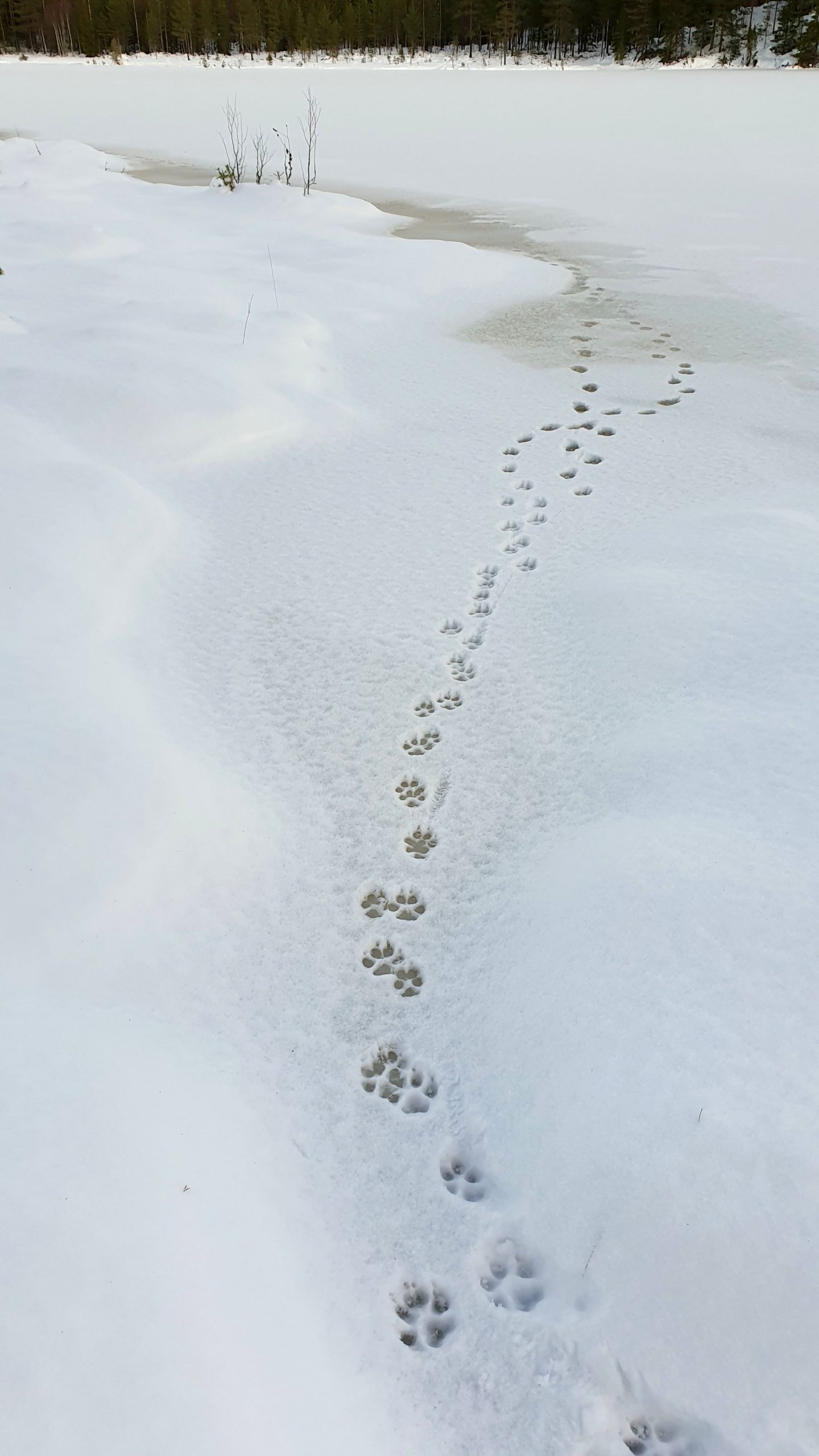 Tracking two wolves that go together, markings indicate that they are a pair. Collects several DNA samples. More work remains to be done before we know what it looks like in this territory this winter.
Today's tracking ends when the crescent moon rises above the fir tops. It has been a good day!