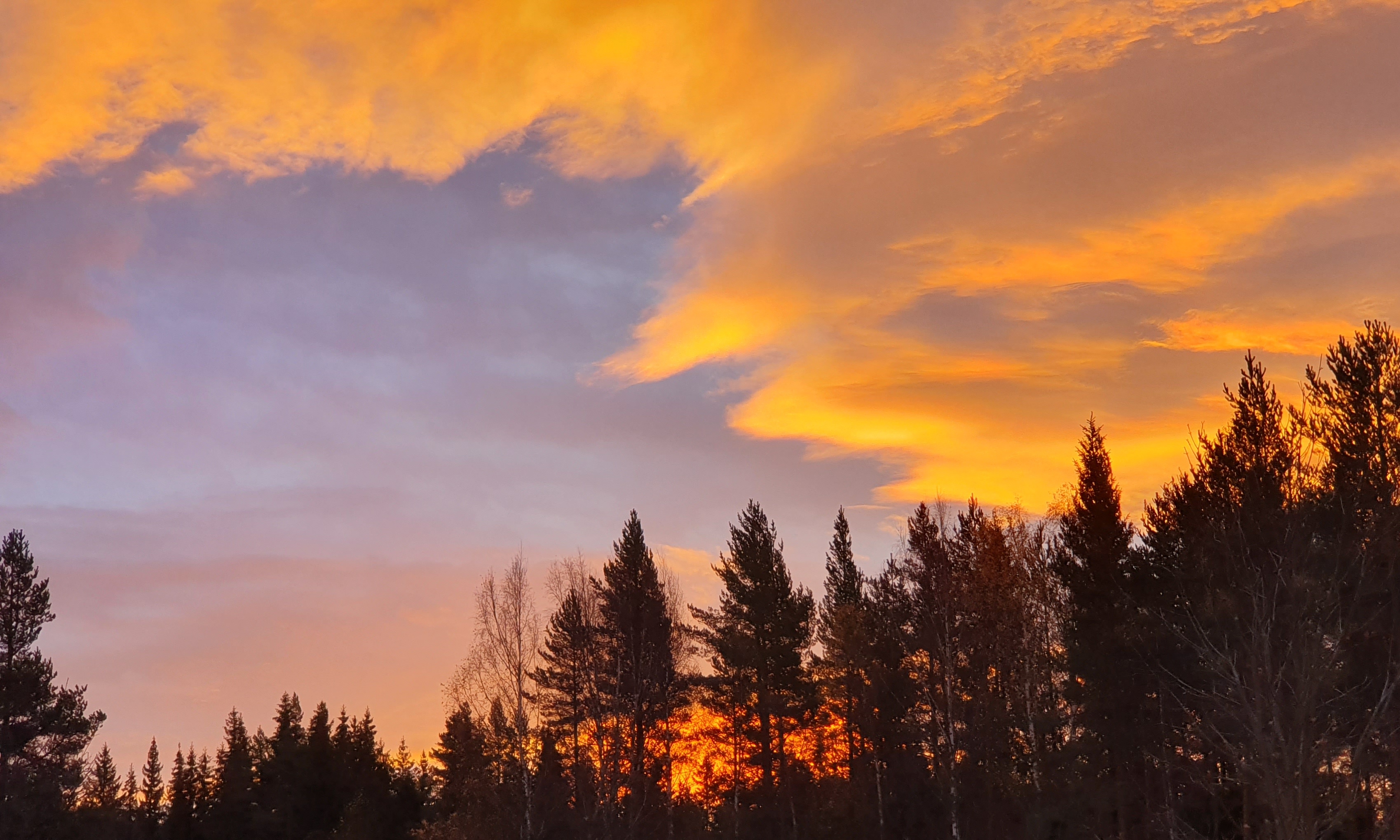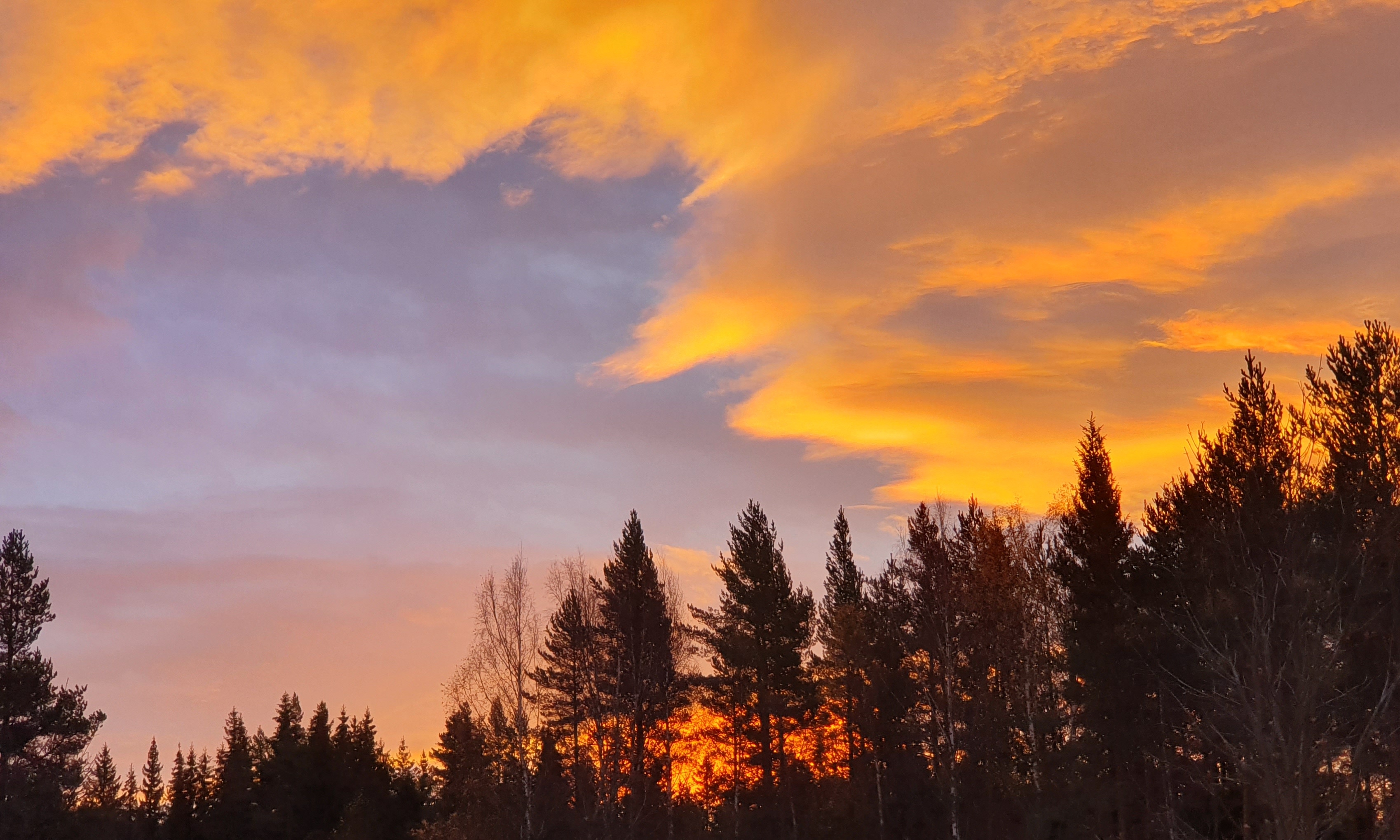 The metrologists have threatened with lots of snow, but the week has been pleasant with a good temperature, brilliant sunshine and fantastic mornings. It started with work in the county's northernmost nature reserve and ended with a day off in one of the southernmost.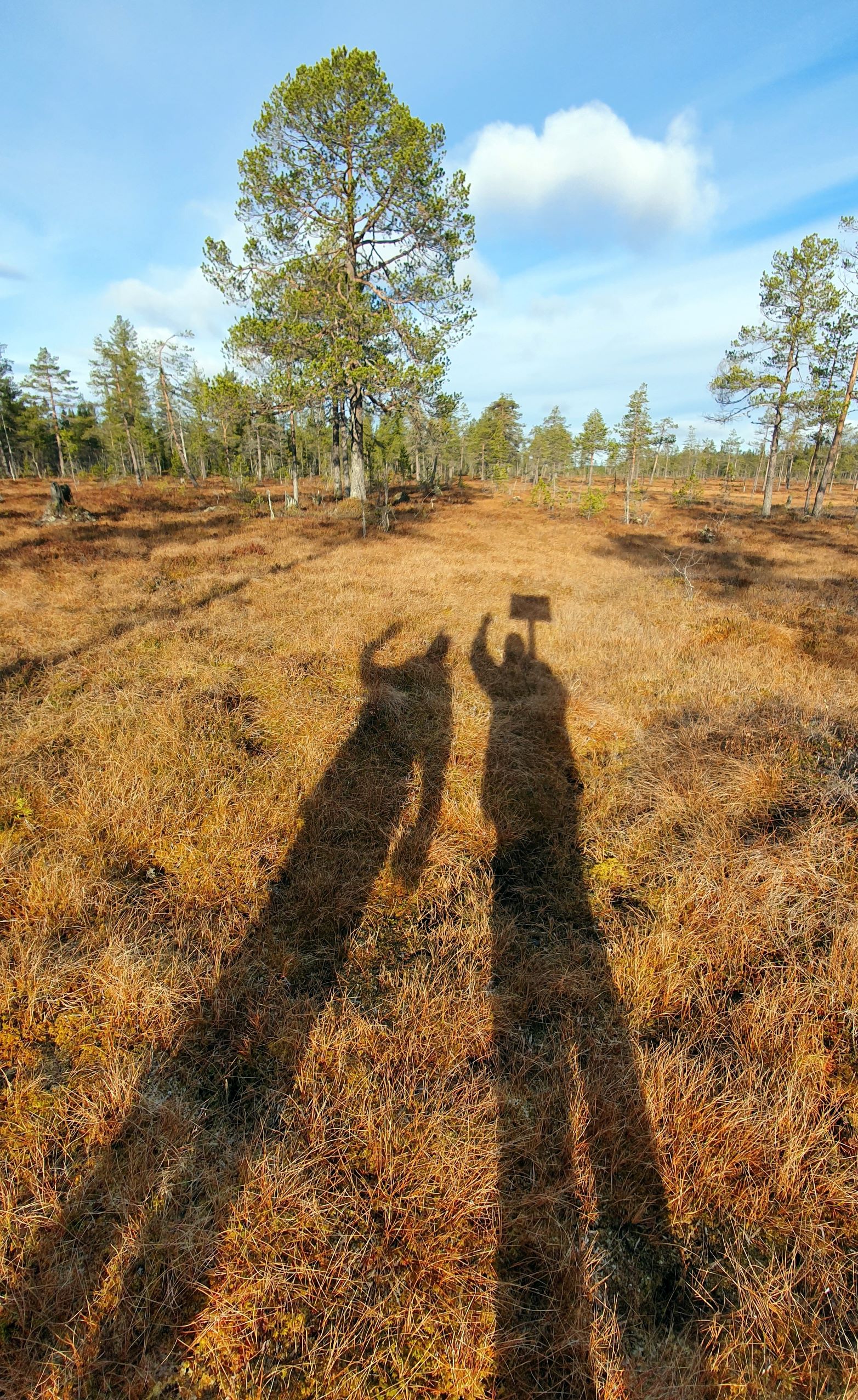 In a fantastic autumn weather, we wandered around the Päggonätto nature reserve and placed signs to try to curb unauthorized motor vehicle traffic on the marshes. Päggonätto is 620 hectares, so it takes a while to walk around it with heavy signs, iron skewers and sledgehammer.
The week also offered some work with chainsaw. We felled contorta pine in one reserve and cleared the boundary in another.
We saw several moose during the week and had a nice sight of a golden eagle over one of the marshes in Päggonätto. We also saw some northern bird species such as Snow bunting, Bohemian waxwing, Pine grosbeak and Siberian jay. The highlight was nevertheless a brief but fine observation of two wolves. It was in an area that has long been empty on wolves, now it's just that they manage to avoid the poachers this winter.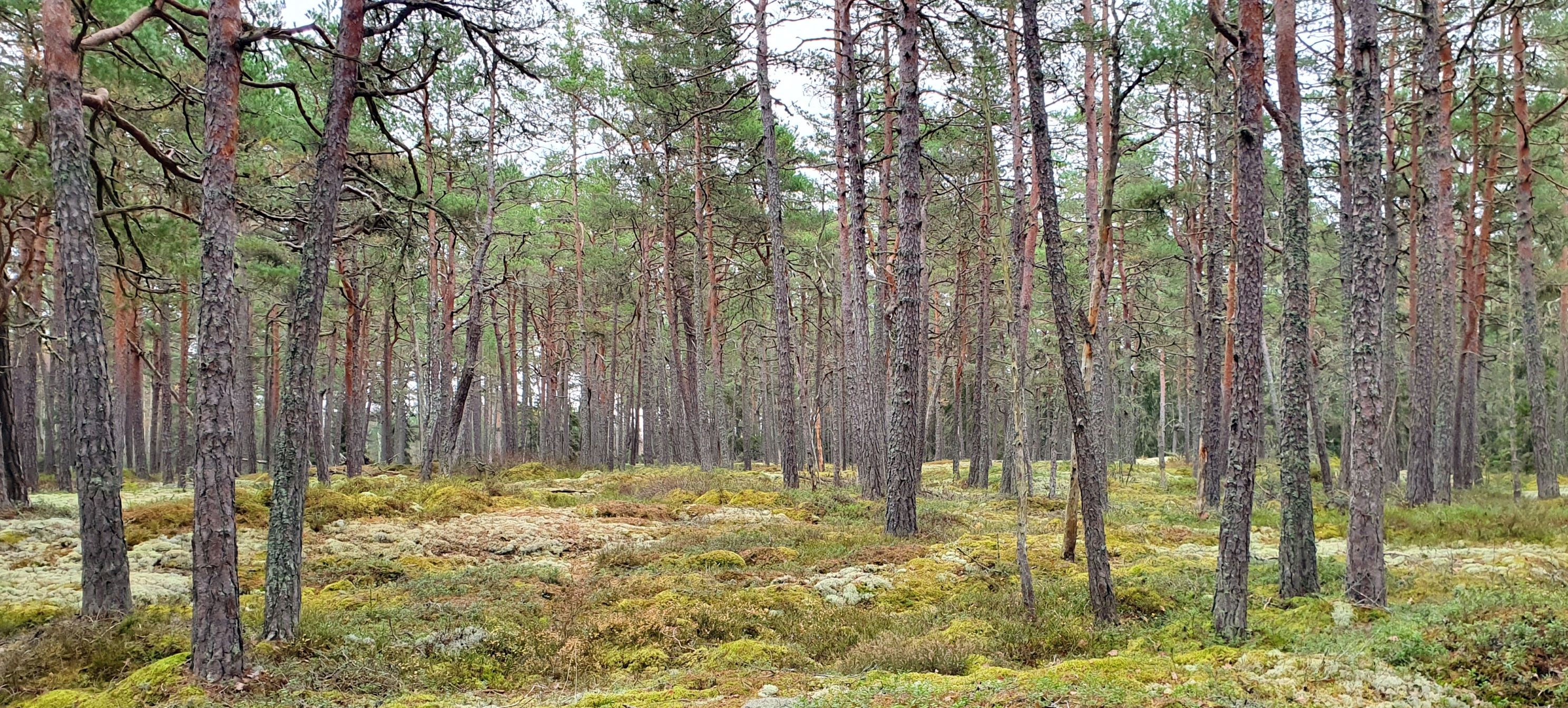 The week ended with a free day devoted to bird watching and a visit to Dyrön, one of our county's southernmost nature reserves. Lovely hike in a different kind of pine forest than we are used to. Observation of a white-tailed eagle instead of a golden eagle, red deer instead of moose and a red fox instead of wolf. But that's fine too!
The northern bird species were represented by a large group of Smew that hunted together.
The nature reserve ends out in Vänern, Sweden's largest lake, an inland sea with a lot of coastal feeling. A completely different landscape than we have in the northern part of the county.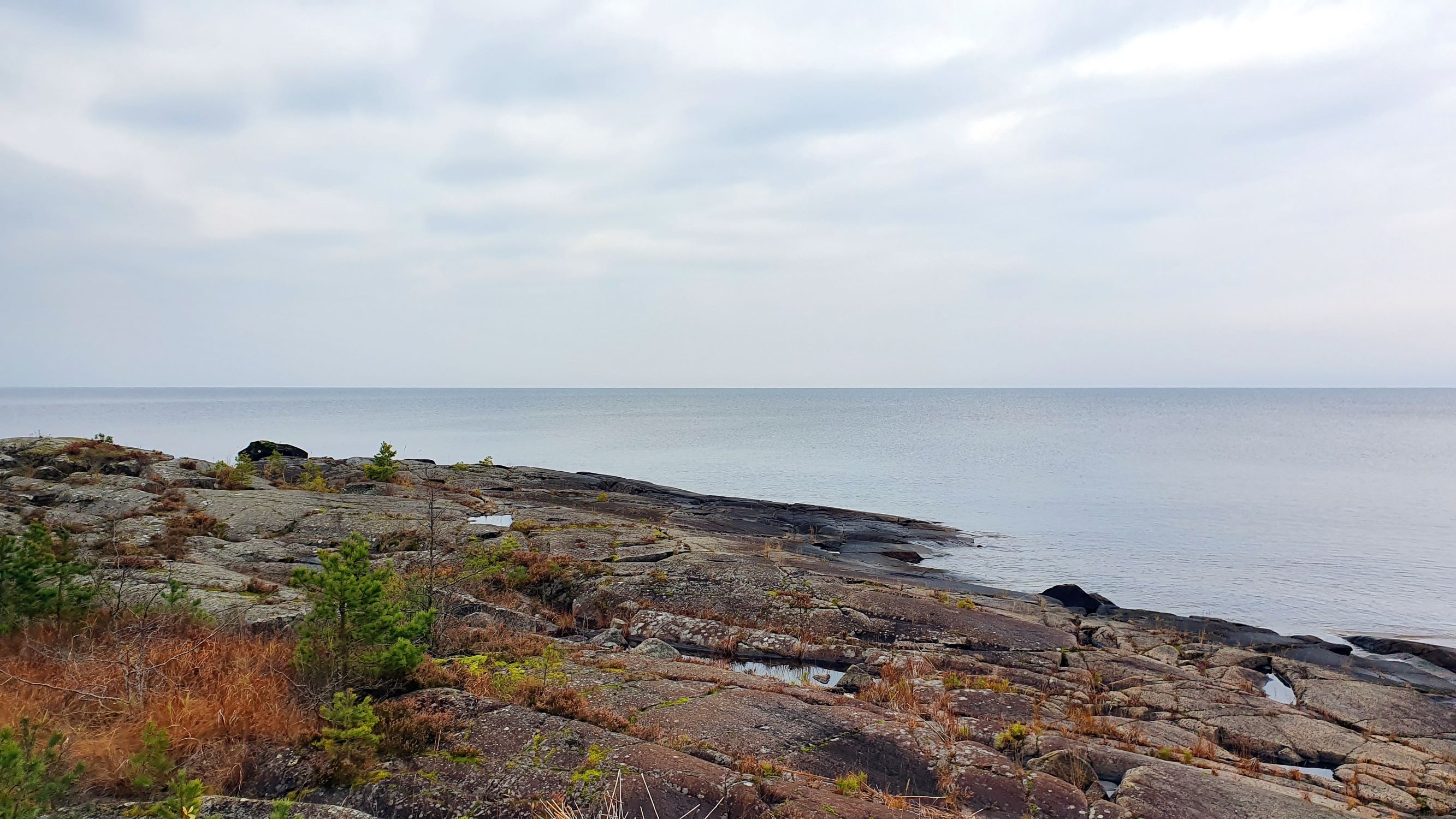 The lake is the largest lake in the EU, third largest in Europe, after Ladoga and Onega, and in 26th place in the world.