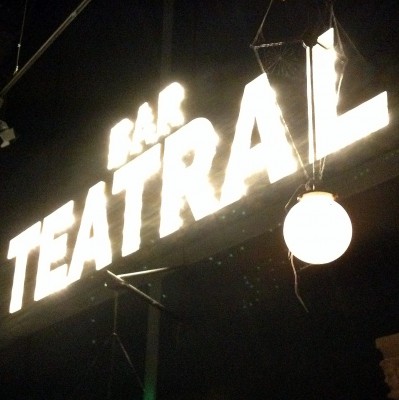 Friday
night at Bar Teatral in Karlstad, lots of good beer and live performances by
Monte Nour and Jennie Abrahamson. Monte Nour was first out and a whole new
acquaintance, feeling unsure of what I liked about his music, probably needs to
listen more to grasp it.
Jennie, on the other
hand, I'm absolutely sure! Great as usual! It's the first time I experience her
alive and was not disappointed. She started with – To the water! A song about fanaticism of all sorts – and
unfortunately very current in our time…
The first time I saw Jennie was on
television. A lonely girl with some instruments and a very unbelievable vocal
voice. She played her Snowstorm! On Friday I heard it again. Still loving it.
Jennie is sometimes compared with Kate
Bush, something she herself, for many years did not really agree with. We
received a long story before she performed – Running up that hill, as a tribute
to Kate Bush. The song was taken from a tribute concert she performed together
with Gothenburg Symphony.
In Sweden, Jennie is not particularly
famous … strange! But it seems to be a girl who wants to decide most of
herself, not so commercial, independent. I like that! However, she has made 5
world tours with Peter Gabriel. Not so bad. Not bad at all!