The cold is
spreading rapidly across the country and the landscape is adorned with frost
work. A wonderful time to work in the wilderness. No mosquitoes or other
nuisances, only cold that bite you a little bit refreshing in your nose and
ear.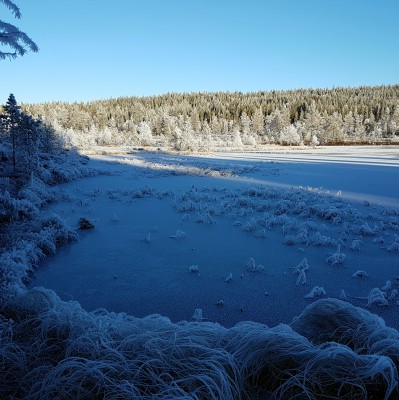 The
landscape is almost silent, only filled with weak subtle sound of falling frost
stars, crunchy thin ice, a calling raven on long distance or the delightful
small silver bells from a passing flock of waxwings from the north.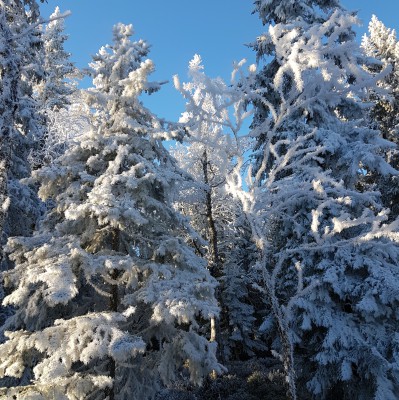 Time is
changing from summer – so infinite much to catch up with – to
calm and reflection. Take care of time, enjoy, for Christmas is soon here with
all that it means of twinkling candles, Christmas songs and ho ho ho's.