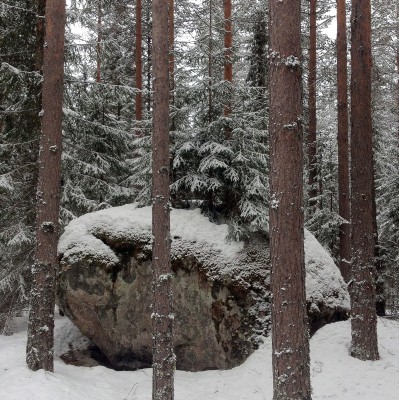 If you are
young and vulnerable, and surrounded by long scary strangers, then jump up on a
rock and defend yourselves, stand close together, back to back. Mom and Dad are
on its way, they are going to save you!
Hmm, stop
dreaming, down with the nose and continue to track, it's a long way to go
before it´s evening.