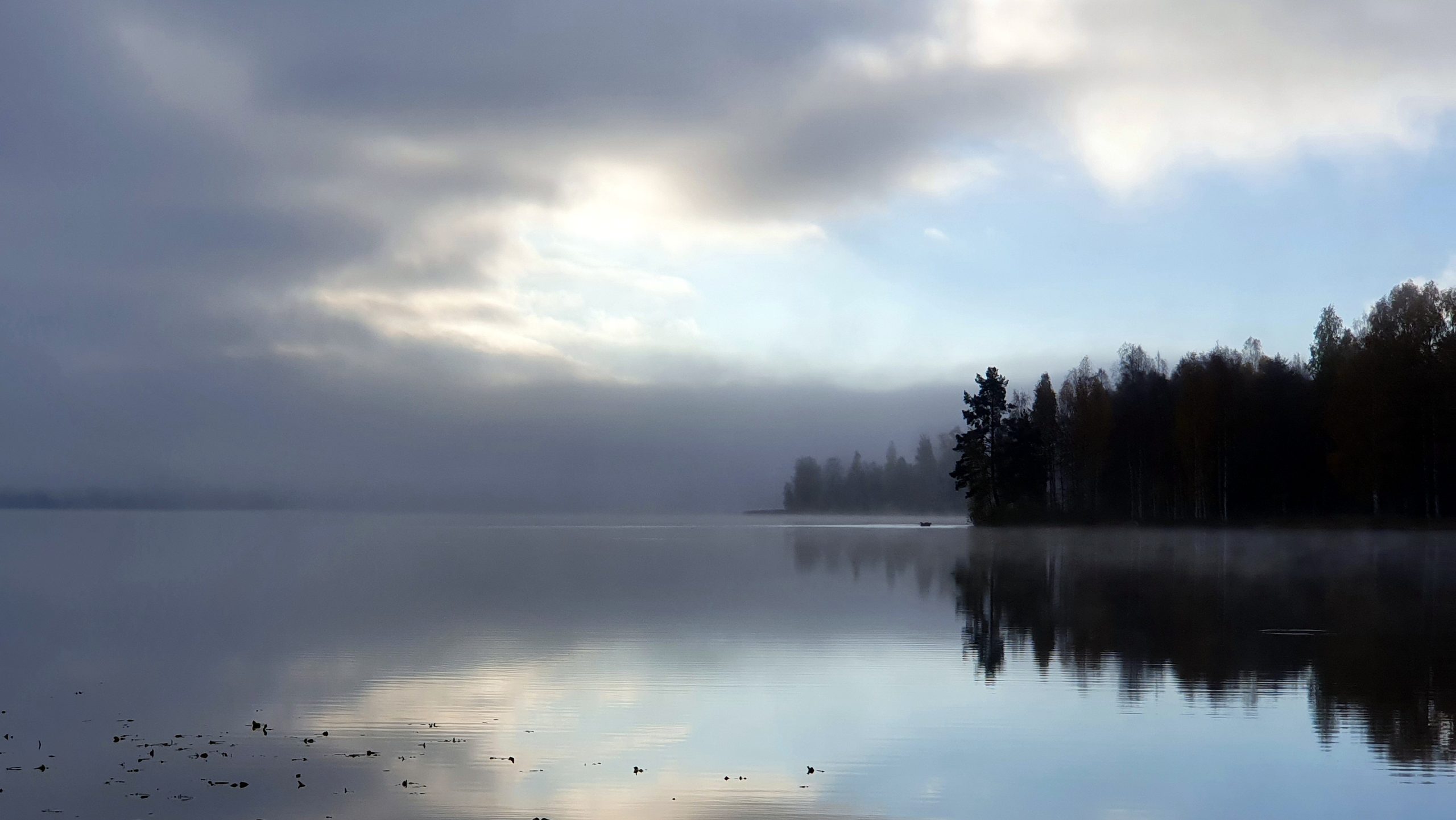 Early morning, when the fog clears and hundreds of resting redwings clear their throats. A flock of whooper swans cries desolately as they cross the lake, I see them for a brief moment before they disappear into the clouds again.
It's time for the annual moose hunt in our area this week and I'm staying away from the forest, for several reasons. First of all, I do not want to disturb the hunt. For many hunters it is a holy week so let them enjoy it to the fullest. I still prefer kayaking than working with a chainsaw.
It can also be unnecessarily risky to be in the areas where it is hunted. A bullet that misses its target can travel far. It is extremely unusual, but I have actually witnessed a long-range bullet hit the chainsaw just as I was about to grab it. And it's a little too close for my liking.
When the sun breaks through, the fog disappears and the temperature rises to 11 plus degrees. A degree warmer than in the water. Autumn is really here. 12 km at a leisurely pace to enjoy the tranquility, listen to migrating birds, large flocks of finches and thrushes populate the sky and a lone common chiffhaff sings from a spruce. You know that charming warbler who insists on chiffchaff – chiffchaff – chiffchaff – chiffchaff – chiffchaff ……