Winter solstice yesterday, now we are moving towards brighter times … Although it does not feel that way. Gray, rain, plus degrees, pandemic and even more gray. I think the best thing is to stay indoors and go all in for Christmas celebrations, the rest of the year!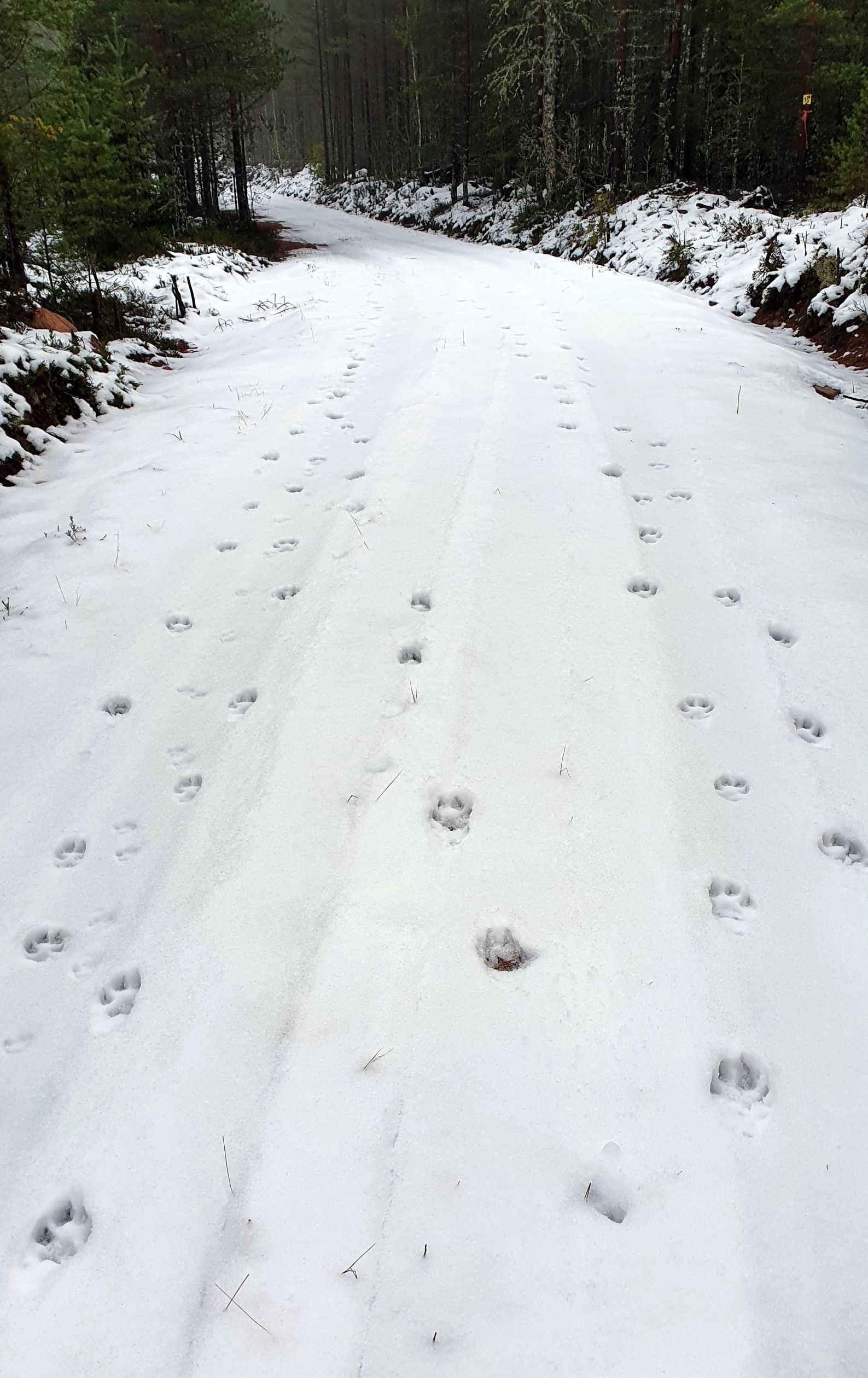 Wolves often follow in each other's tracks, especially when there is deep snow. Then you can track long before they suddenly divide, and the tracks show how many individuals the pack contains. In open terrain and where it is easy to walk, such as on a sea ice or along a road, it happens more often. The local wolf pack seems to be 5 individuals right now. I hope they got hold of a Christmas moose to chew on during the Christmas and New Year weekend.
Take care of yourself, keep your distance, throw something soft at Santa if he gets too close. I hope you all have something good to chew on during Christmas, whatever it is. Fish, turkey, only vegetables or a fat pig, the traditions are so different around the world, you may not even celebrate Christmas or have a new year on January 1st. Still, have a great weekend everyone.