Maybe not fifty … but many shades of gray have characterized the first tracking week of the season.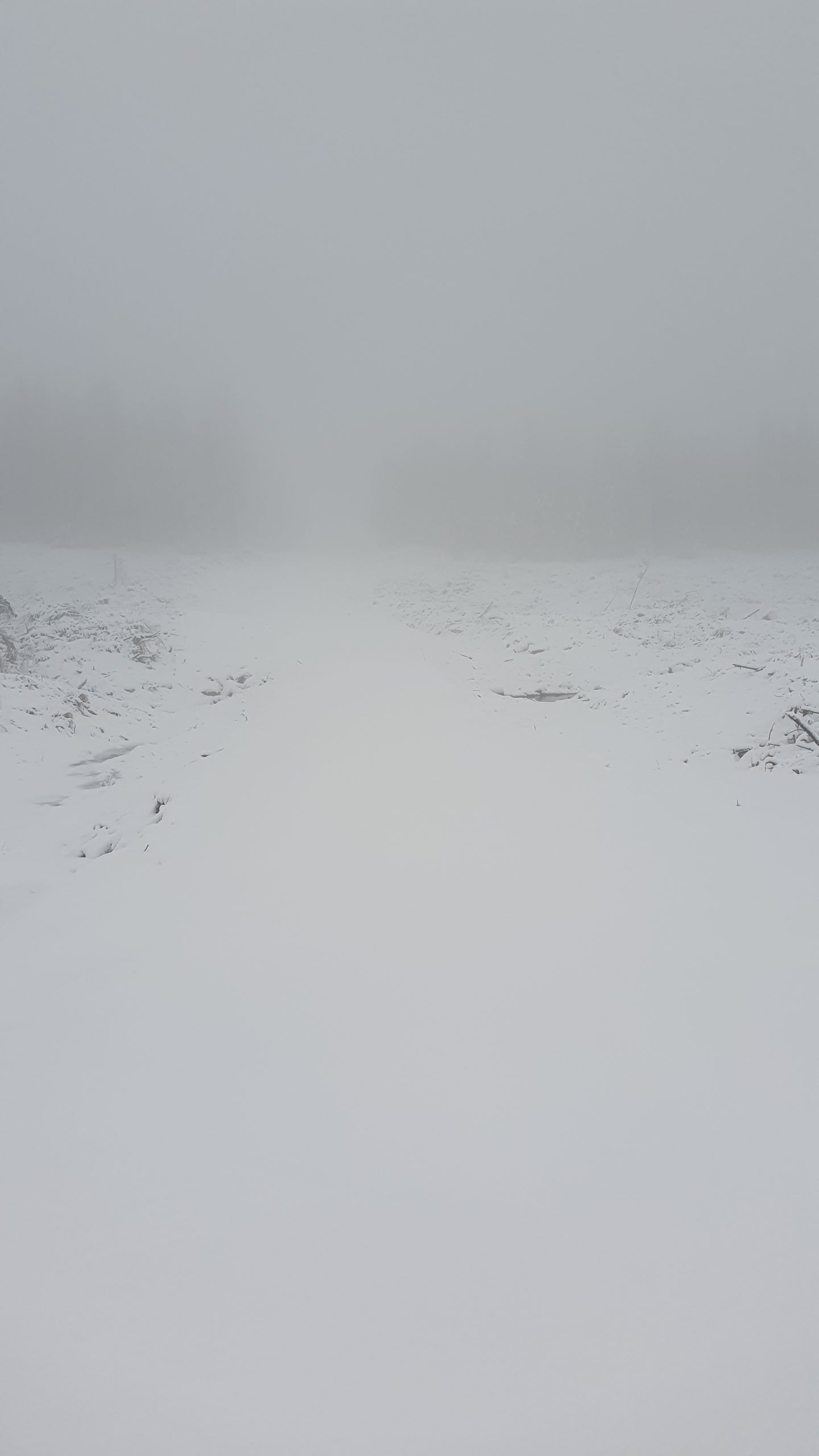 Yesterday the clouds were so low that the visibility was almost non-existent when I came up high in the mountains. The diesel engine had to idle, but I still had to stop from time to time and get out to make sure I was not about to leave the road.
There was a few cm of snow every night, so it was easy to see fresh tracks but at the same time it becomes more random to come across them. No wolf or lynx tracks, just a wolverine, but that's okay too. If several days have passed since the last snowfall, the animals have had time to move over larger areas. This increases the chance that our tracks will cross. Better luck next week!
Have a nice weekend to you all.