A large part of the autumn will be devoted to work on the border of a fairly new nature reserve with the overall name; Gobackberget – Berttjärnhallen. 1170 hectares of pure wilderness.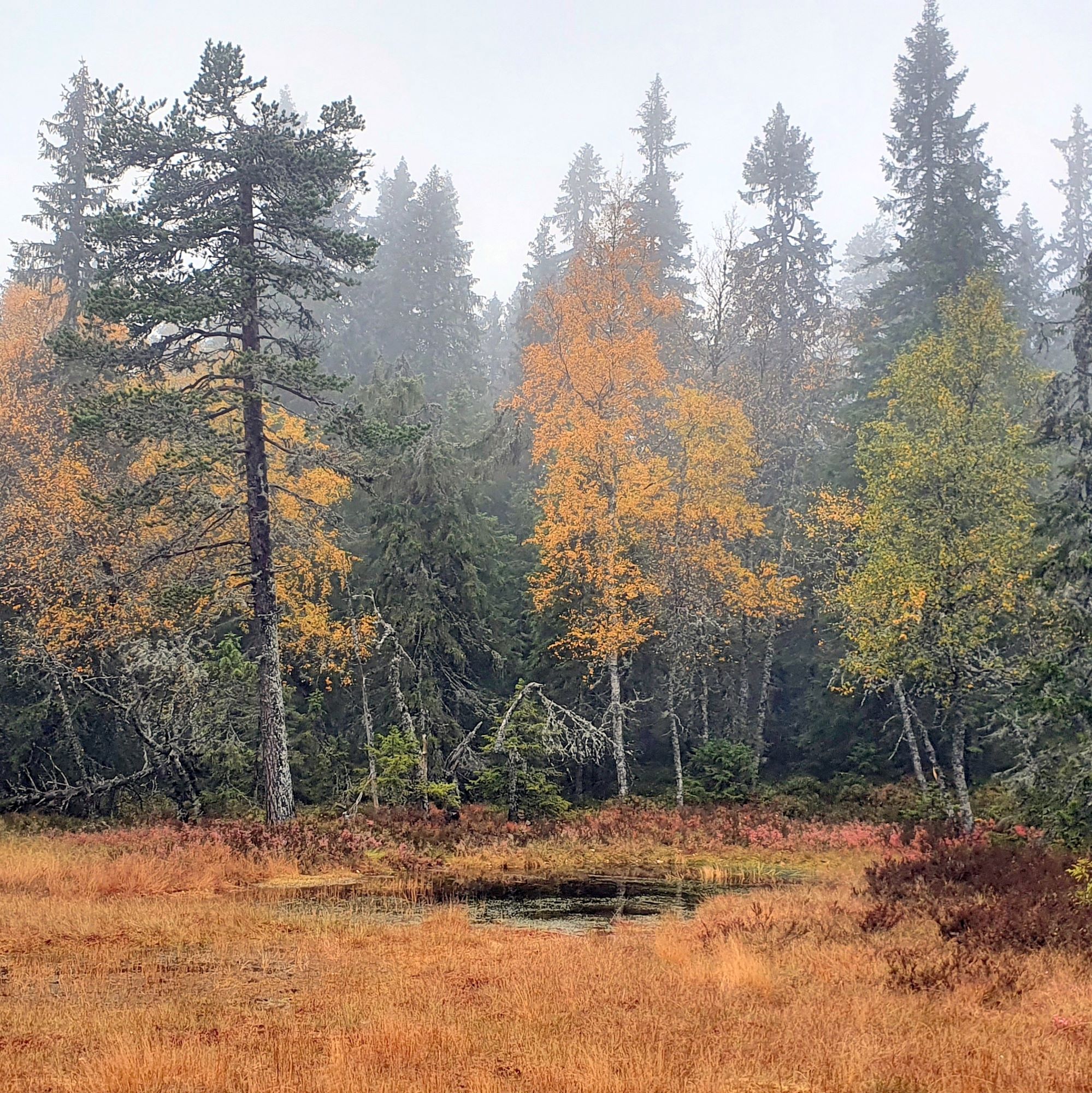 It takes a lot of time to clear the 22.6 km border with a chainsaw, paint the nature reserve's symbols on trees and carry out the poles needed to complete where suitable trees to paint on are missing.
The reserve is sometimes difficult to access. Bad gravel roads, sometimes very bad. Long distances to walk with heavy equipment over wet bogs or in steep and rocky terrain. Heavy working days but rewarding, often in the company of some talkative Siberian jay.
And the color palette is seductively beautiful …
It's bear country. There are several examples of encounters with really big bears. We have not seen anyone here yet but are constantly finding signs of its presence. Exciting. A spice for the working day.