There has not been much snow in this winter, but more wind, which has caused some disruption along our hiking trails in the nature reserves.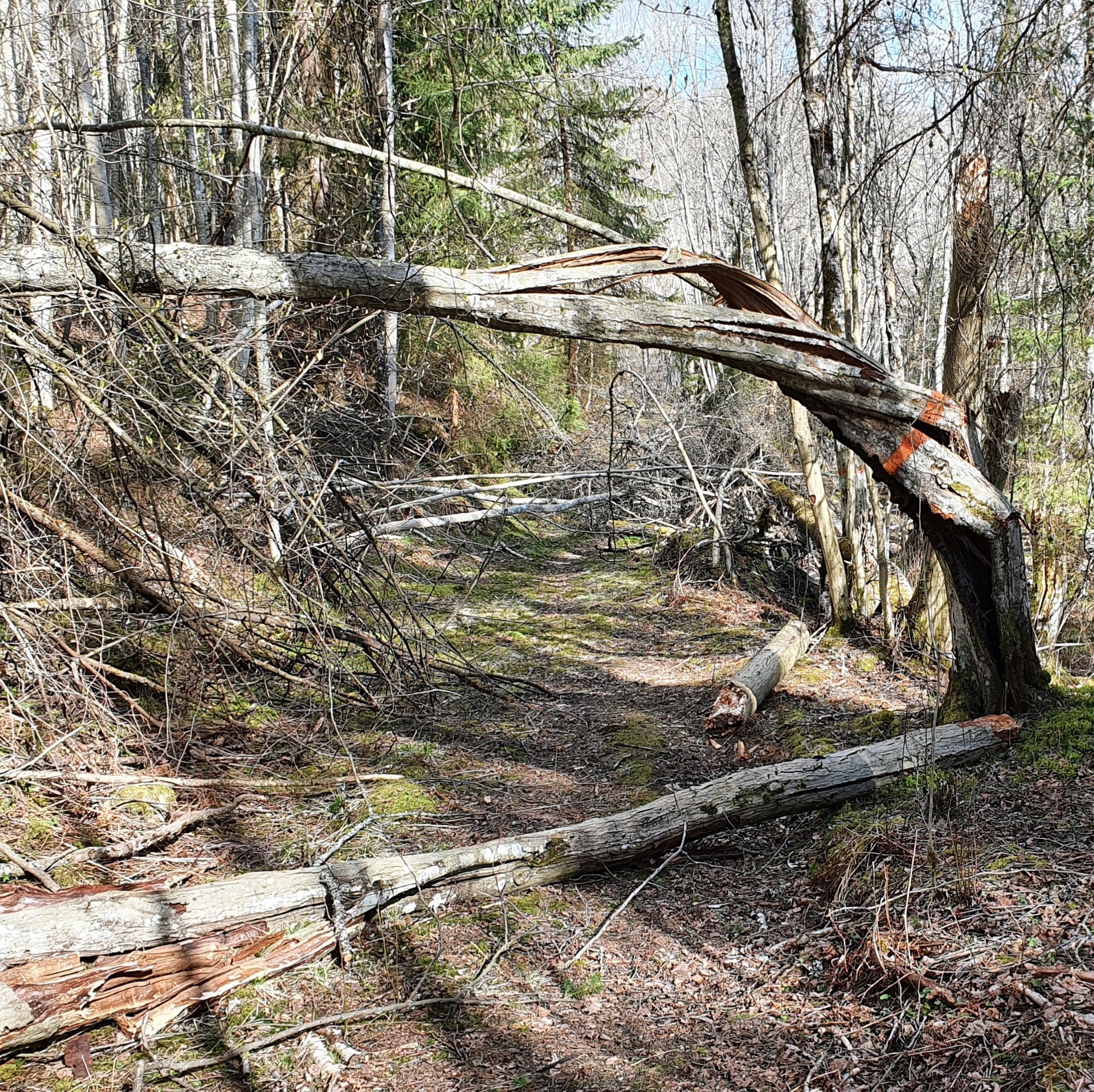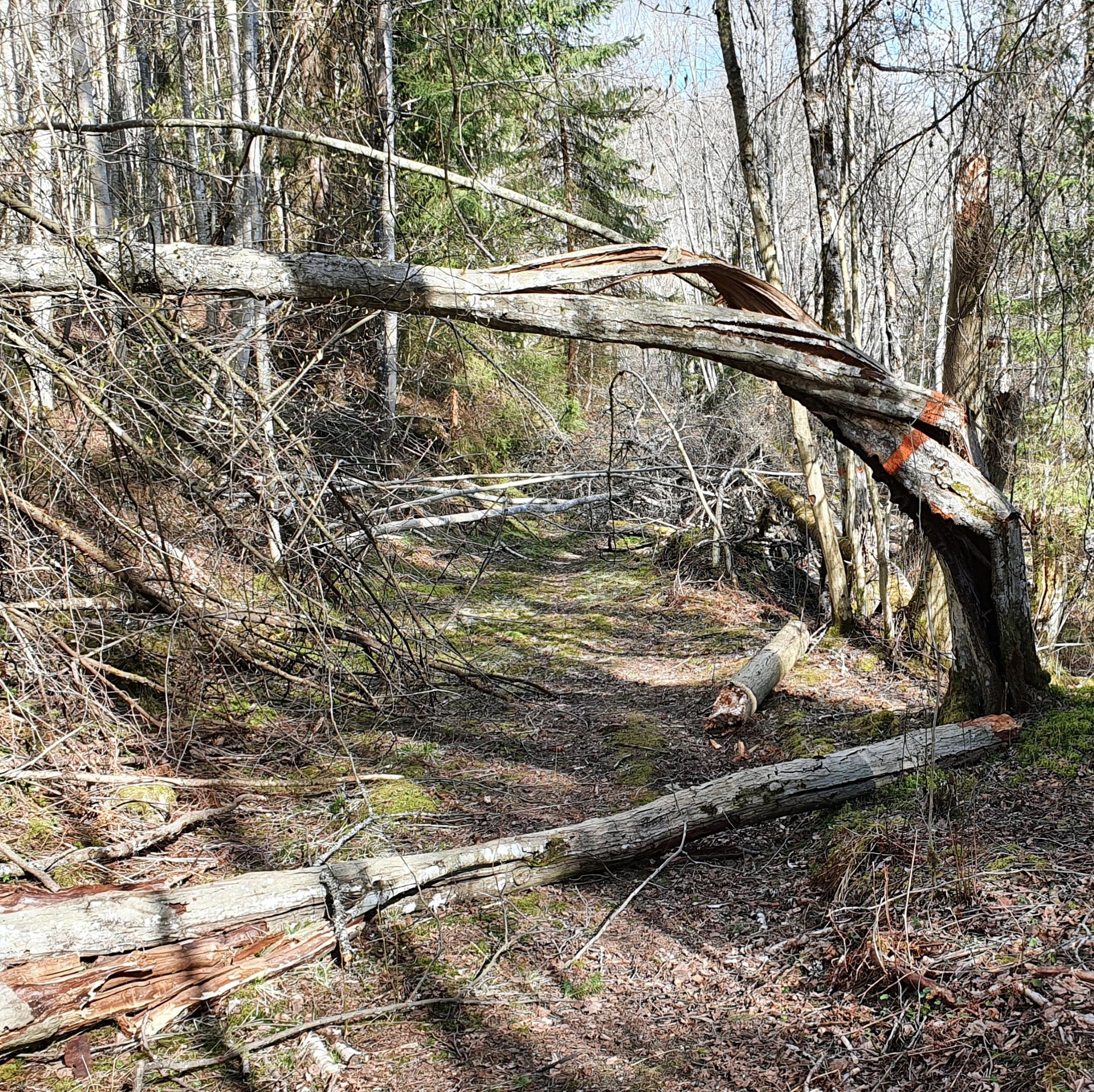 Because of the corona pandemic, many seek refuge in our nature reserves. We have more visitors this spring than ever before, especially in the southern more densely populated part of the county.
Here in the north there is still snow in the altitudes and many roads are wet with thawing, but we have started to look at the southernmost reserves in our area of work. Ginbergsängen is one of them and there was a lot of clearance required before the hiking trail was open. We were two with chainsaws that worked all day even though the distance is only 3 km.
Now we only have 65 km to go before the work on the hiking trails is ready for the summer.