A few years ago, the local wolf pack had the habit of marking their territory by peeing on our mailbox. Today it received a wet treatment again, but now from a male lynx. Sure, we are waiting for some Christmas cards, but this Christmas greeting was unexpected.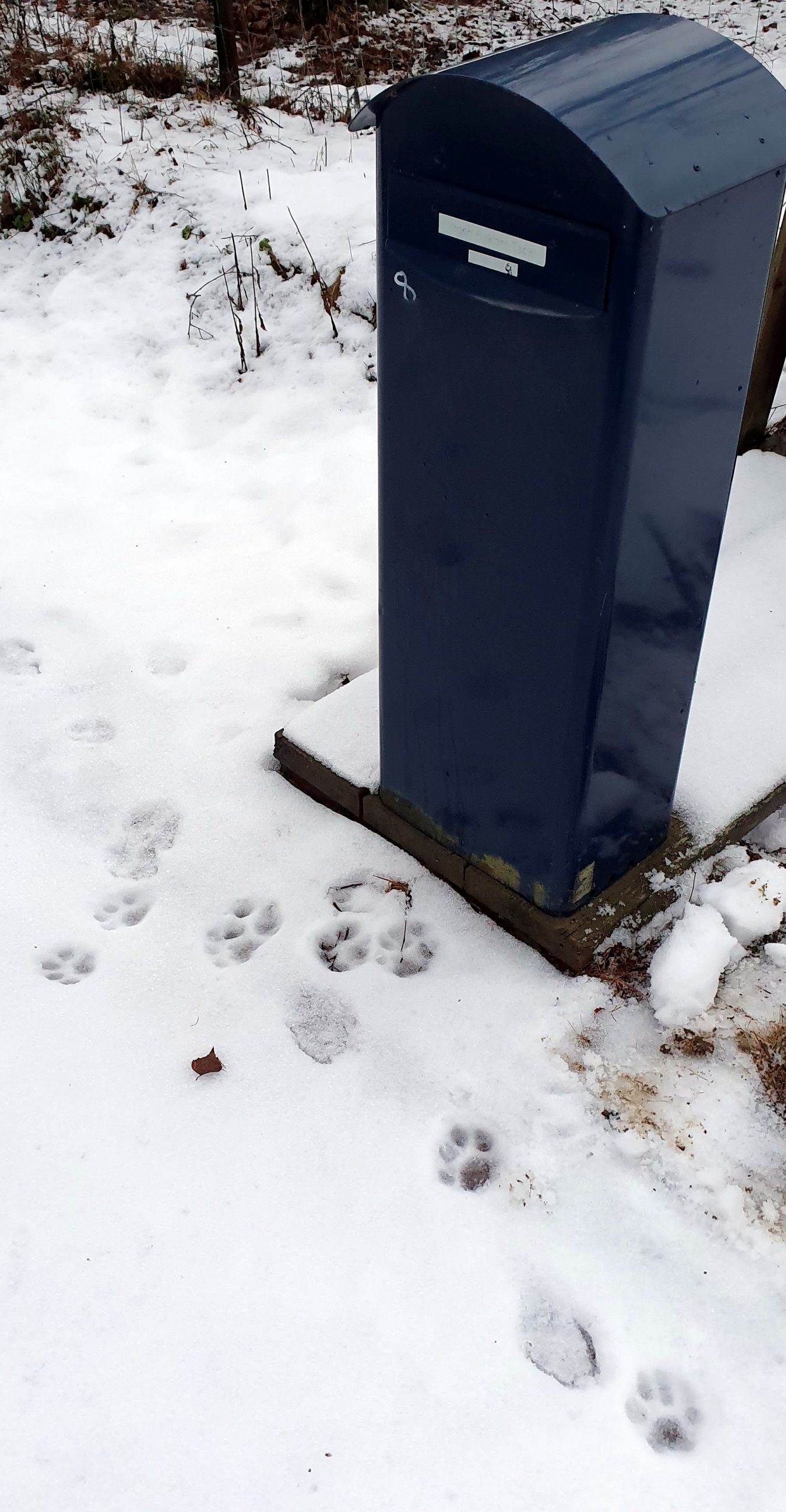 The morning was devoted to tracking the lynx around our farm. It seemed to be in search of roe deer. It jumped up on rocks to scout and crawled among dense firs to sneak. It wants its Christmas meal just like we do.
The afternoon went in the wolf's sign. I got a brief but lovely encounter with a wolf, big and powerful in leaping through the forest. They are so beautiful now, in their thick warm winter fur.