If you are going to visit Riga, I really recommend some cozy hotel in the old town. Then you have lots of nice sights within walking distance. Something you should not miss are the five large market halls and the outdoor market next to them.
The market halls built between 1924 and 1930 were originally to consist of two German zeppelin hangars, Walhalla and Walther, but they were too large to heat. Instead, five brick buildings were built where the material from the hangars served as a roof. They are still large, 20 meters high, 35 meters wide and about 100 meters long. But still smaller than the Zeppelin hangars, they were 37 meters high, 47 meters wide and 240 meters long!
The five halls sell different goods. One for meat, one for fruits and vegetables, one for fish, one for dairy and I think it was one for bread. In addition, there were a few other goods in different places as well as a cafe. And souvenirs, of course. But overall, it did not feel like a tourist attraction, it is a place where ordinary people buy their goods. We were there quite early in the day, when the feeling was very casual and cozy.
Fresh vegetables and lots of other types of exciting things …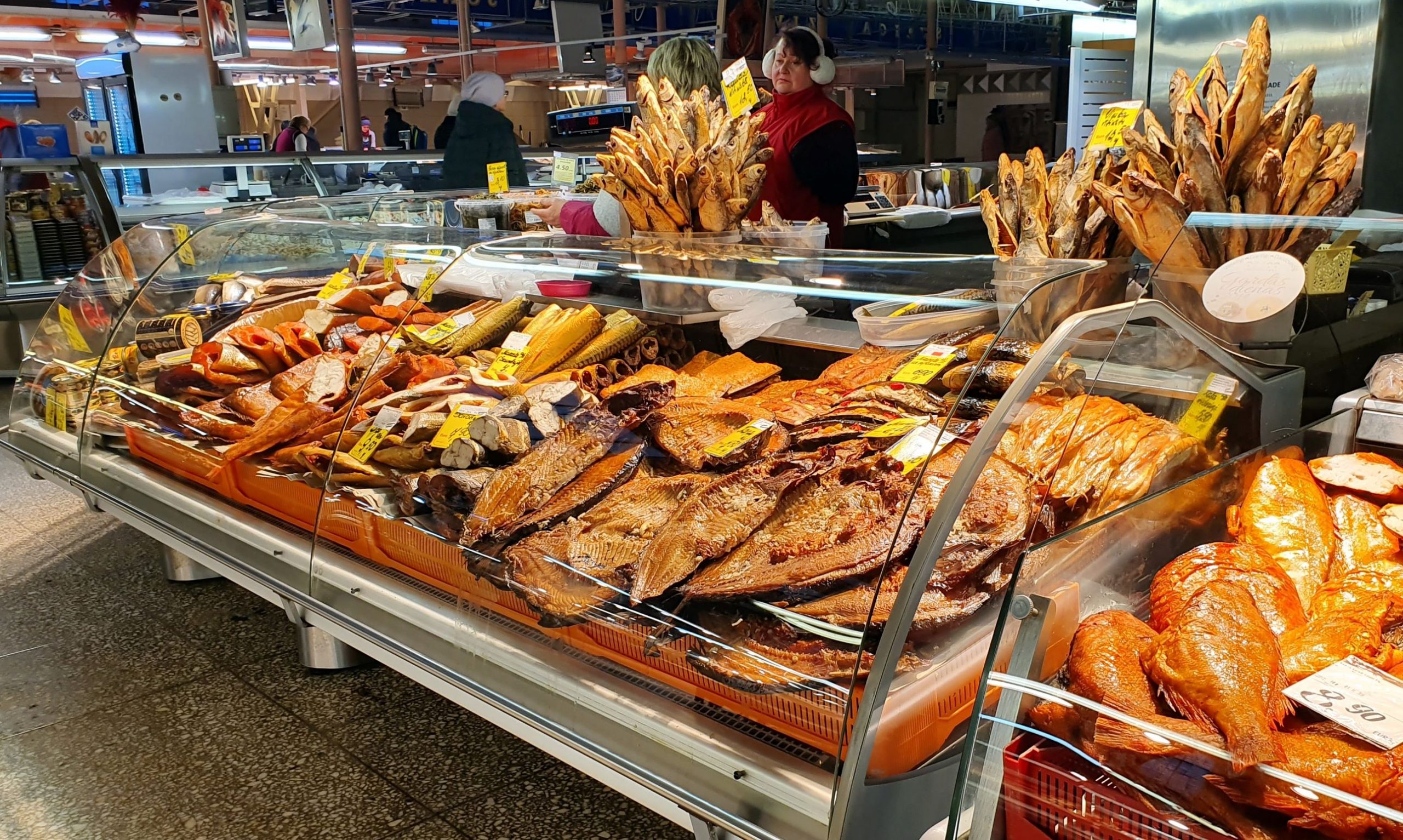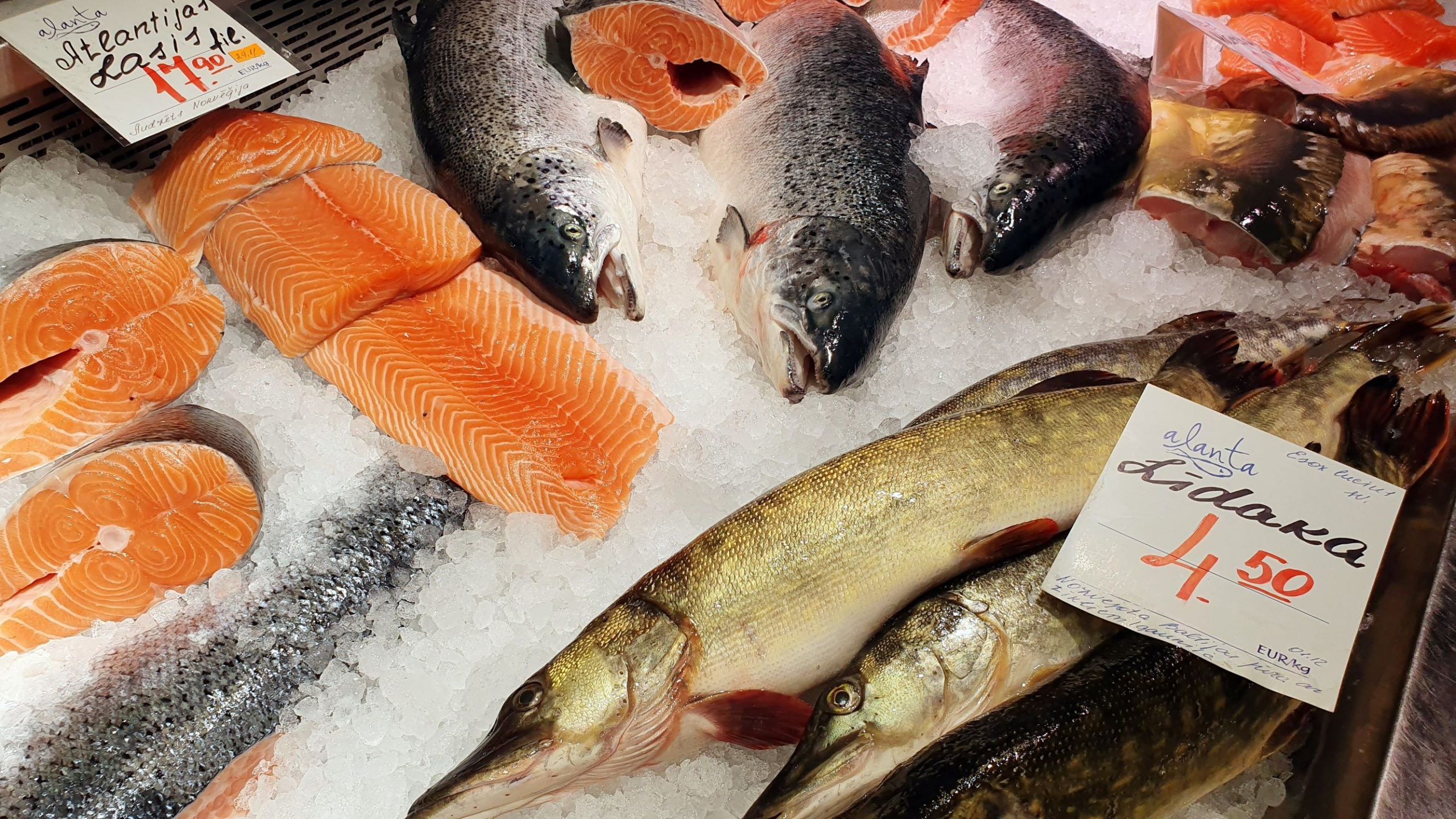 A huge selection of fish species and products! What a wealth! In the freezer at the grocery store at home, there are mostly square fish without eyes.
In the meat hall there was meat. Traders after traders sold meat of different varieties and of different parts. Everything, and then I mean just everything from the animal was taken care of. You could buy trachea, tail, cheek, intestines etc. Impressive!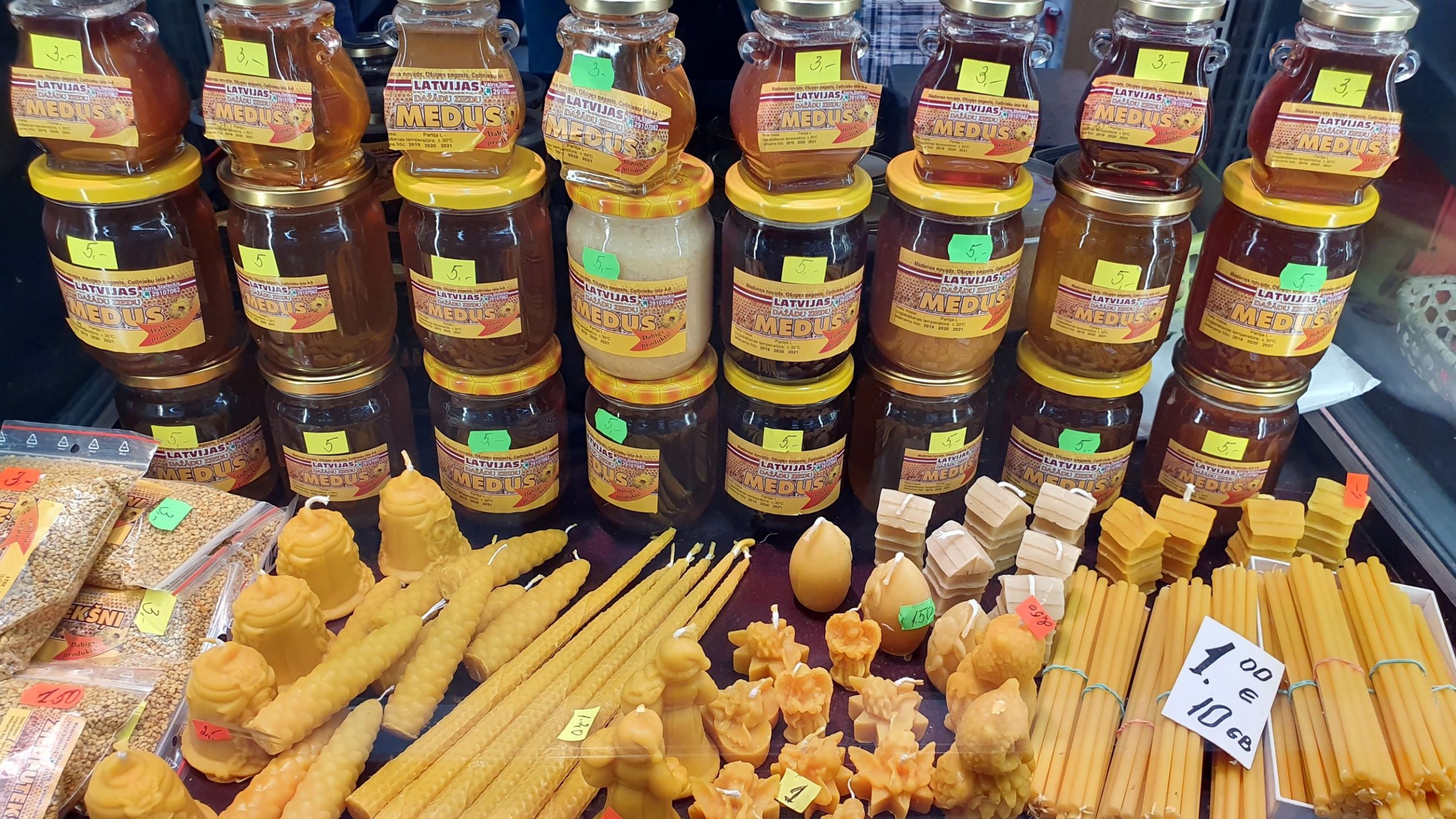 Different types of honey and lots of beeswax candles were marketed.
Around the market halls and in the nearest neighborhood there is an outdoor market that sells everything you may need. An exciting environment that is also best suited to visit early in the day. At least I think so. Being crowded is not really my thing.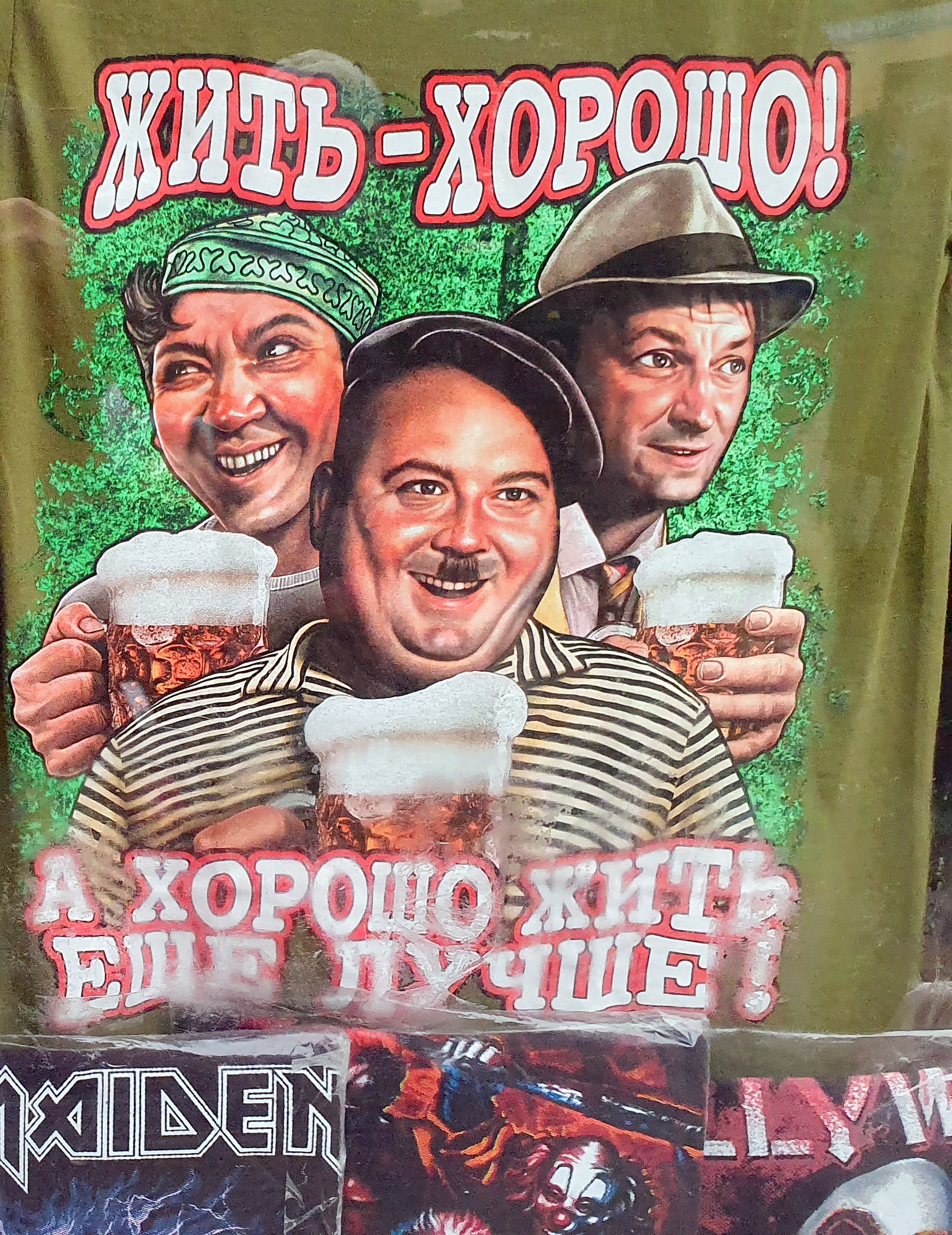 Damn, I regret it, I would have bought that t-shirt! 😉