Geneva with its jewelry, Rolex watches and chocolate are fucking expensive! A pizza and a beer cost at least twice as much as in Sweden. But with that said… End of complaint. The city is a fantastic gem that I hope to return to.
An attenuating circumstance is that local traffic is free for tourists. Tram, bus and even some boat lines on Lake Geneva are free. (We got a free pass from the hotel we stayed at.) This means that you don´t have to stay downtown, if it is close to a stop, you can easily and conveniently reach the entire city center. In addition, the city is no bigger than you can easily walk around the central parts.
One of the city's most visible landmarks are Jet déau, one of the world's highest water fountains, located in the bay where Lake Geneva flows into Rhone. It sprays five hundred liters of water per second up to 140 meters in height.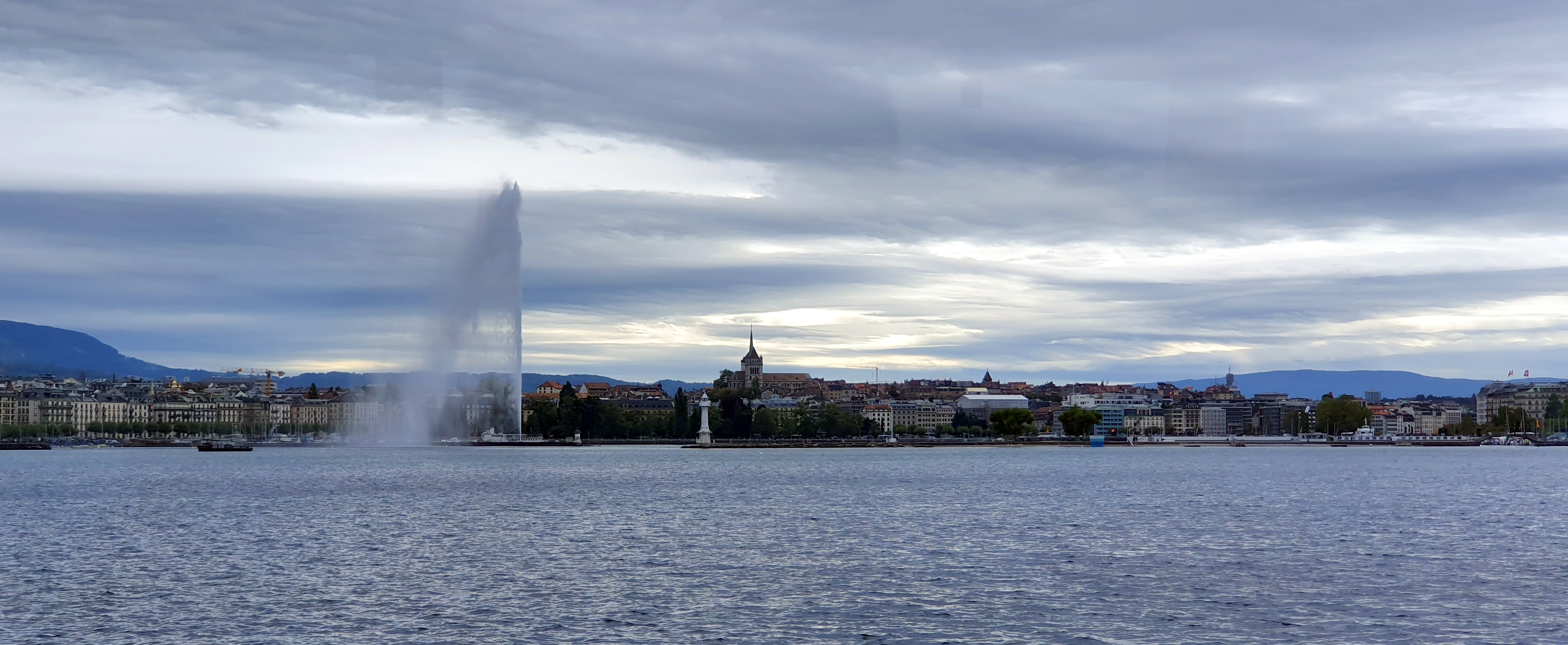 Geneva is one of the greenest cities in Europe, 20% of the city is covered in green areas. And there is liberating free from rubbish. I don't think I saw a single junk anywhere! At one point, I saw a young man smoking a cigarette at a bus stop. When he was done, he looked for a trash can, found one further down the street, went there and threw his fag-end before returning to the bus stop! Hello, the rest of the world, please copy!
Mentioned in this context should also be the botanical garden, Jardin Botanique, created in the early 19th century. This fascinating park and "living museum" have 16,000 plant varieties and the world's largest herbarium. Sculptures, theme areas, bird ponds, restaurants, children's playground and lots of giant greenhouses filled with exotic plants and environments. A facility where it is easy to spend a whole day.
To the west of the botanical park is Adriana Park, an even larger park area (46 hectare) with about 800 tree species. There is also the Palace of Nations with the United Nations Office, the second largest United Nations Centre after the United Nations Headquarter in New York.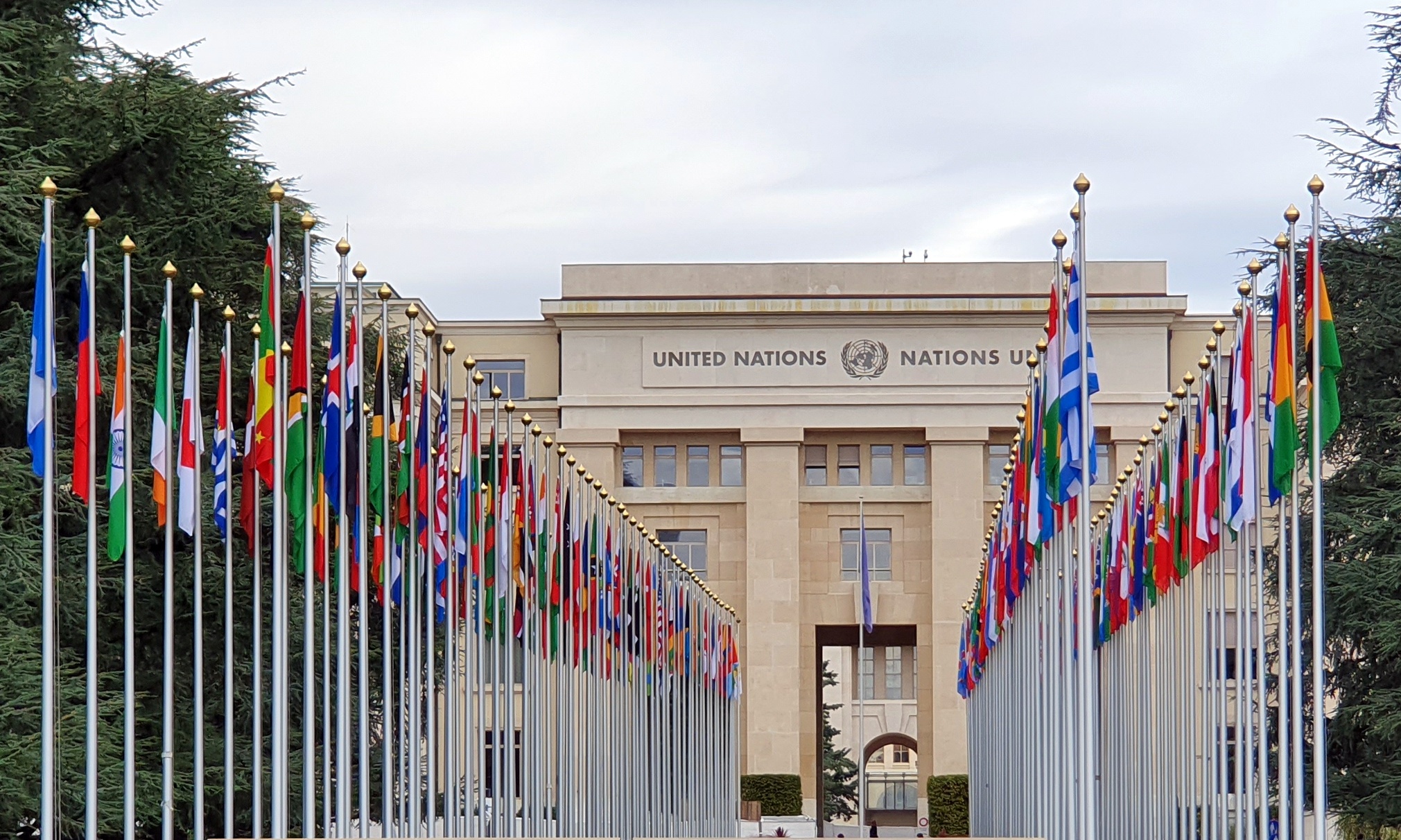 Geneva is really packed with interesting sights and lots of international organizations have their headquarters there. One of them is the Handicap International, which together with the Genevan artist Daniel Berset stands behind the monumental sculpture "Broken Chair" on the Place des Nations. Initially calling on all States to sign a treaty to ban landmines, but today with an extended meaning. This gigantic work of art, facing the United Nations "Flags Valley", is twelve-meter-high and made of 5.5 tons of Douglas fir wood. A thought-provoking creation and a tourist magnet where selfies and group photos replicate each other.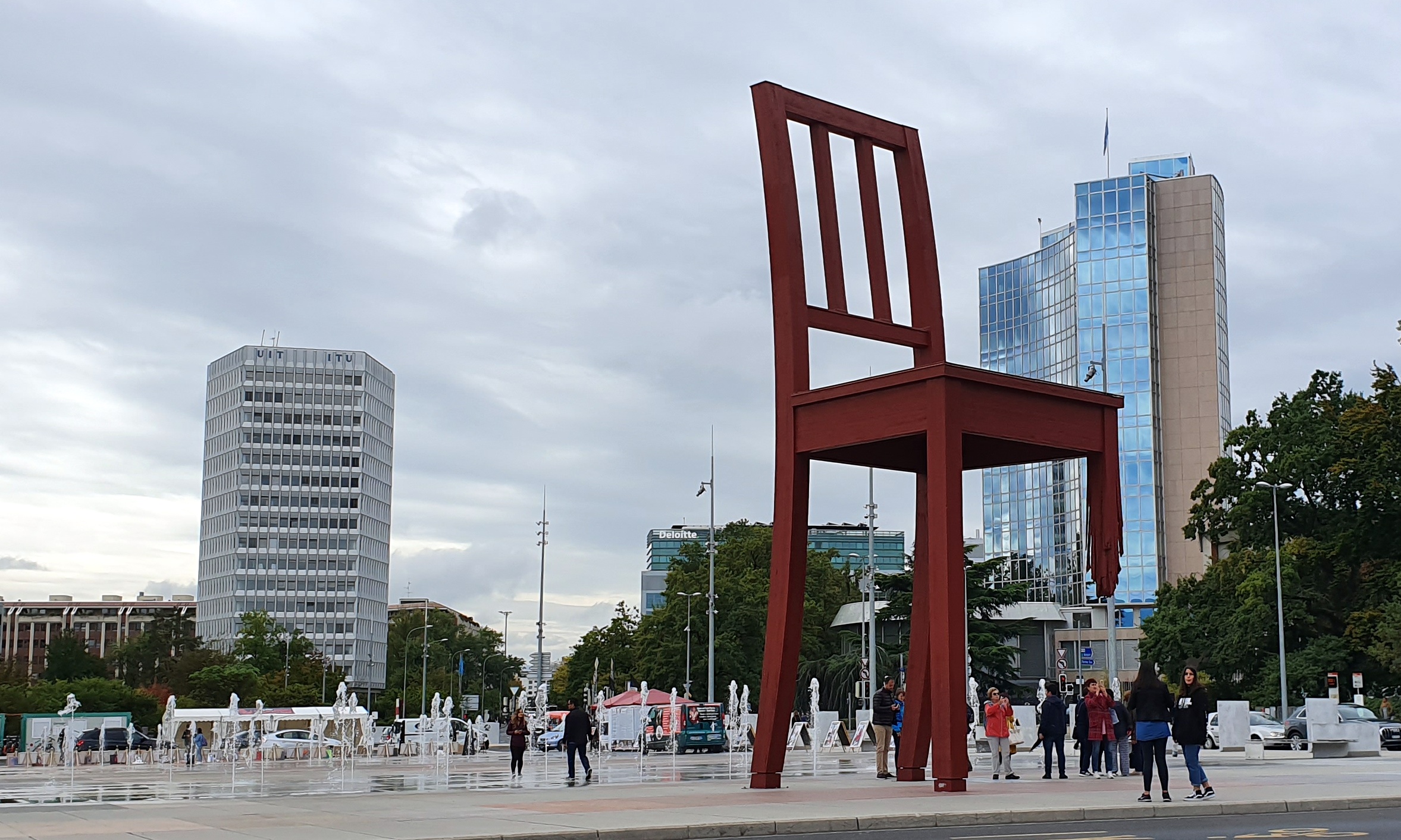 In conclusion, I would like to mention that the city contains lots of exciting architecture, both modern and older. The old town, picturesque and genuine as they usually are, offers exciting hikes in narrow alleys. St. Pierre Cathedral is probably a given visitor's destination for those who are interested in John Calvin, one of the leaders of the protestant reformation. Inside the church is a wooden chair used by Calvin… Personally, I attach more importance to the Broken chair, but Calvin's chair is probably a nice piece of furniture in its own way.