This year´s Coupe Icare, the 46th edition, was dedicated to Leonardo da Vinci. It is 500 years since he died, this absolute genius of all times, who has meant an incredible amount for the development of human flying.
The church in Saint-Hilaire-du-Touvet had a fantastic exhibition with copies of his very early models for aircraft. As early as the middle of the 1400s, he sketched on the ornithopter that would allow man to fly like birds.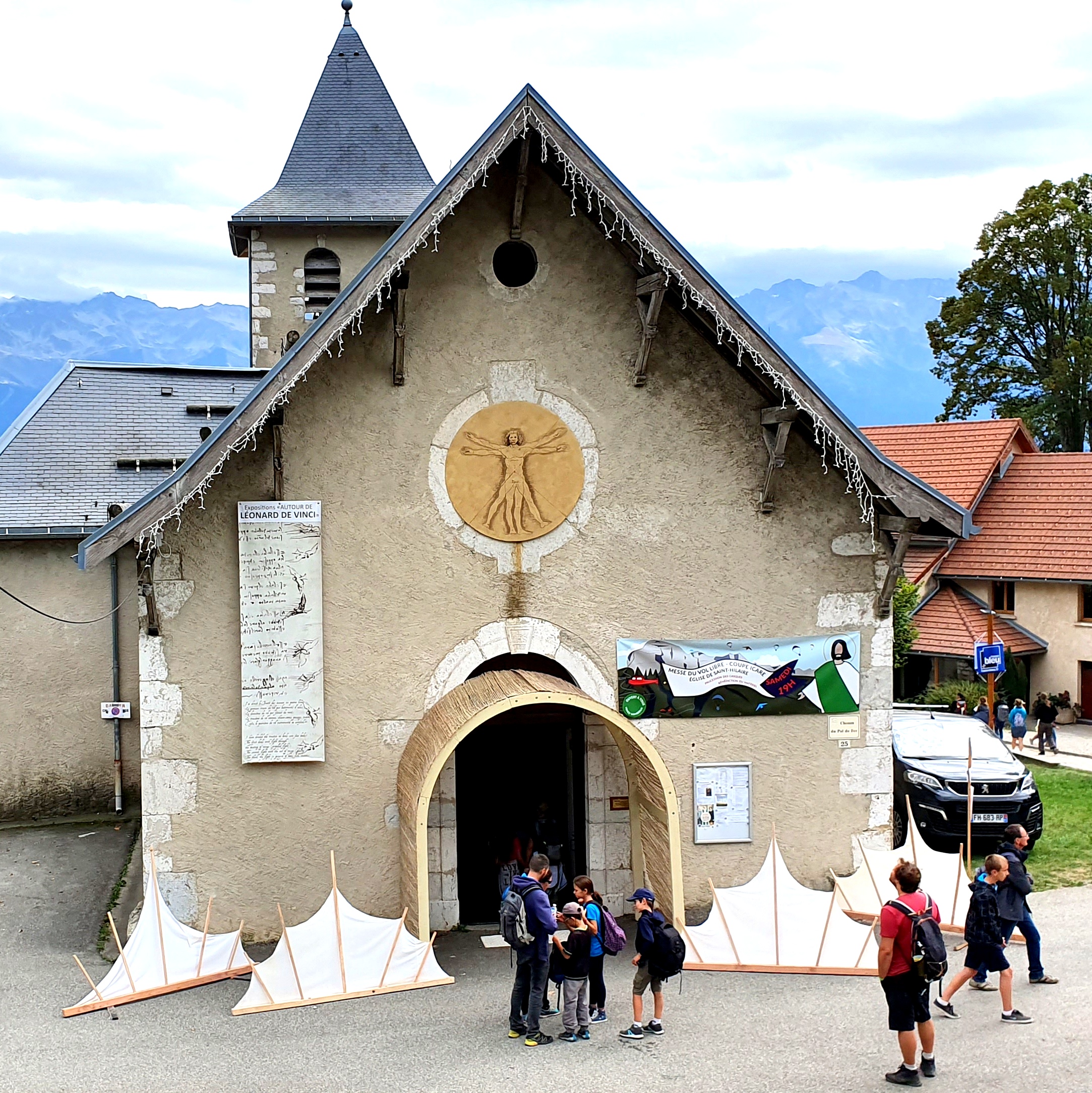 There is almost nothing more spectacular, innovative, acrobatic, and off- the-charts in terms of ultra-light air sports than the programme of the Coupe Icare. The Parabatix sky racers stands for speed and acrobatics in its playful competition, all kinds of madness combine in Icarnaval (where Leonardo and his creations of course were frequently used this year) and the children stand for play and creator joy when they build pinweels, kites, gliders or birdhouses. Hot air balloons, different types of aircraft, delta wings, birds of prey, music and street shows… There was something for everyone!
Like every year since 1974, The Coupe Icare have been held at the joint site of Saint-Hilaire-du-Touvet / Lumbin, in the heart of the Isère Alps between the Chartreuse mountain range and Grésivaudan Valley. It is not-to-be-missed. It is an amazing on-going 4-day show that attracts about 100,000 visitors over 4 days each year.