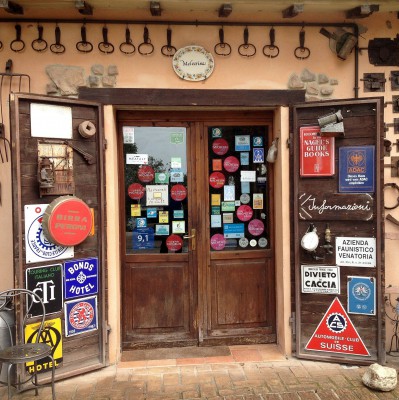 We spent a
week in October at Malvarina Agriturismo, an organic farm that also has cozy
accommodation and a fantastic restaurant. The farm is run by a family and a few
employees; it is really genuine and breathes calm and peace. (No TV in the
room!) It is a wonderful oasis on the slopes of Monte Subasio, where a brisk
walk through olive groves takes you up to the Mt Subasio national park and a
wonderful panoramic view over Umbria.
The kitchen
offers genuine old-fashioned Italian diet, completely built on their own
organic products, adapted to the seasons and availability. Their prosciutto crudo is heavenly, mouth watering just
thinking about it! And their freshly pressed olive oil, early pressing, emerald
green and smooth as velvet! An experience which should be on everyone's bucket
list.

Dinner is
served at 20.00, then you eat and socialize, drink good local wine (the best
was the one who actually had no name), dish follows dish, one tastier than the
other. The meal lasts until towards midnight, when you rounded off with a cappuccino
and a little grappa. After a week of partying on the Mediterranean diet, I have
lost more than 1 kg! (Try to do so at a hamburger menu!)
During the
week there were only two things that did not taste me, and it was not due to
the kitchen, it was because of me. I hate liver! It did not help that it was
cooked in a pear; it just tasted even more liver.
And then
the thing with the snails. I love French snails in garlic but the herbs in the
Italian did not suit me. Or size, fully grown specimens, giant monsters who
must be forced out of the shells. As large recalcitrant arionidae, who must be
cut into slices to be swallowed. But this is like saying a parenthesis; Malvarina
is fantastic and well worth a visit. Try it!