We have stayed at
many peculiar places around the world, Mary-Ann's Polarrigg in Longyearbyen, is
definitely one of them. Old miners' barracks assembled into a small hotel, with
mining tools, coal and driftwood lying in the corners and images of half-naked
ladies on room doors. And with a polar bear in the corridor which reminds you
of the importance of being able to defend yourself in the Arctic.

Polar bears
rarely freeze ass off, neither this one. It has its rear end in a wonderful
conservatory, also the dining room, where you can have breakfast with the whole
nature panorama outside the window. (Maybe you will see a drooling arctic fox,
a glowering Svalbard reindeer or any other exciting thing …)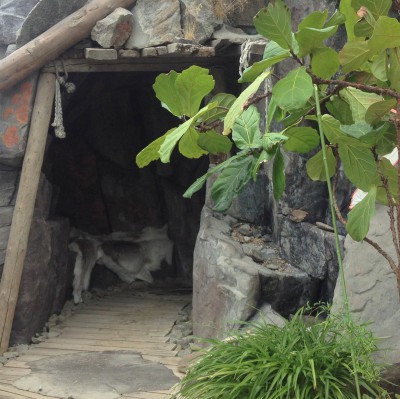 If you suddenly
need a beer (Longyearbyen has the world's northernmost brewery) or any other
strengthening, the pub has open until 02:00. It's just tiptoe away in stocking
feet (No shoes indoors in this village!) sneak through the kitchen, say hello
to the chef if he is there, pass slugger bear and swish you're there.
The beer is very
good! The place is quite charming and the style really relaxed! Go there, be cool.