The track
tells; that alpha male and alpha female frequently urine marks together in the
same place and both with lifting legs, and in this case that tracker preparing
samples for the DNA analysis.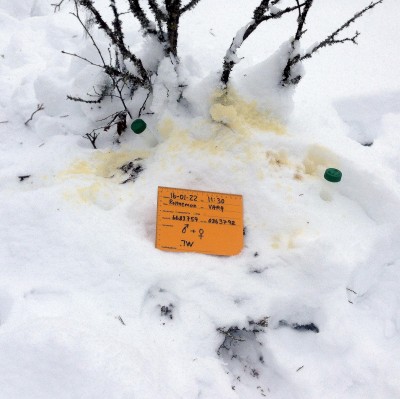 The track
tells; that other, low ranking members of the family urinating in a squatting
position. Anatomy Knowledge need not be particularly impressive to see if it´s
a male or female that eased the pressure.

The track
tells; that an old root cellar can give a little warmth and security for some
scabies infested young wolves during the coldest period so far this winter.

The track
tells; that even a wolf weighs lighter than that chubby tracker!