It's been
another great winter week with about 20 degrees below zero and lots of
interesting tracking. It began with wolves (scabies infected, tragically in the
biting cold) but ended with tracking of the season's first lynx, a female with
a cub. It was far nicer.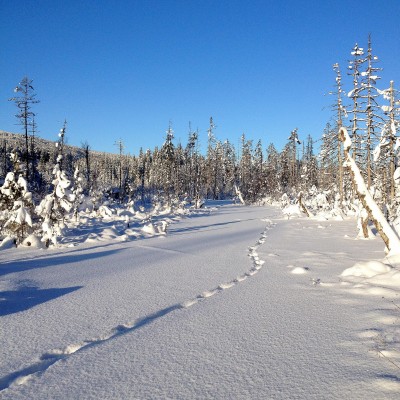 Over long
distances, you could not see that there was more than one animal treading in
the tracks, but then suddenly, when they jump down a slope, it turns out to be
two.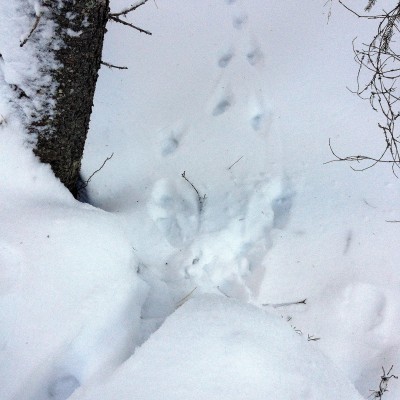 In some
places appear that the female marked her territory, in other that kid become
restless and started to play around a bit, but almost immediately continue
their targeted journey towards bushland rich in roe deer and hares.

Lynx weighs
slightly compared to a tracker, still a little chubby after Christmas and New
Year holidays. (A beaver insidious dam subjected me to several unplanned
plunge, but it is claimed that the winter bathing is good for the character.)