We were
hungry for a little beach holiday now in the dark winter time, so we went to
Iceland, where it was even darker … Hmm, but the bath was nice and warm. Blue
Lagoon is world famous for its hot water directly from the hot springs out of
the ground. It was blowing ice-needles, the water stung the skin and smelled a
bit like rotten eggs, but it was certainly an experience to savor.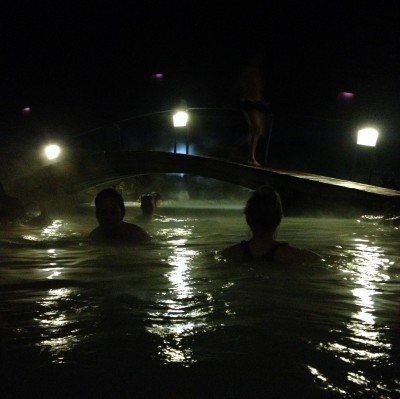 It is said
that, what you lose in the blue lagoon, is lost forever. It is not always true.
You can retrieve an iPhone, but it requires endless hard work, desperately
swimming and advanced diving techniques to succeed. And yes, expensive
waterproof shell is waterproof, even when they have been chewed on by lava
sand.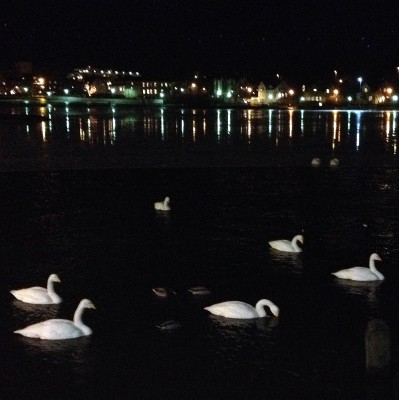 We were in
Iceland just under a week and would like to travel light, no suitcases and
minimal hand luggage. No advanced photo and video equipment, just an iPhone and
a tiny action camera. It stung!

With just
under four hours of daylight it was hard to get any sensible picture with so
faint equipment. The fact that it blew almost storm did not make things easier.
But it was infinitely beautiful and well worth experiencing. The blue light
just before dusk was the most amazing, magical light I've ever experienced! (The
above picture was taken at dawn, 11:03 am, and provides only a small taste of
the blue light)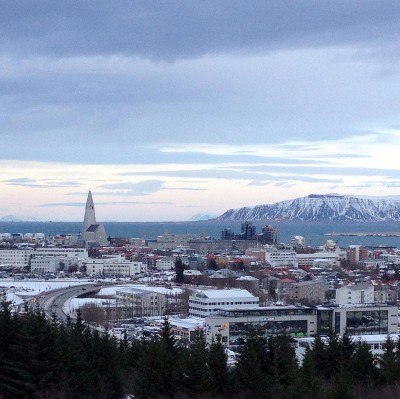 Reykjavik
is a great place; it has everything one could ask of a city. Wilderness
completely doorstep, where Glaucous Gull, Iceland Gull and Purple Sandpipers
huddle in the old harbor, there are outdoor shops in abundance, and not the
least; An abundance of great cafes, pubs, bars and restaurants! (And they have very
good beer!)

Perhaps it
should also be mentioned that there are several universities, lots of museums,
galleries and other cultural buildings. And that there are an unusual number of
sculptures, you can reflect on.

Go there!
It is worth it!