The last
working day was evocative. Not only for Christmas and New Year's leave is
waiting with lazy days into the sofa, but perhaps mostly because I track four
wolves through a seductively beautiful pine forest where fresh snow attached to
the trunks of the strong wind.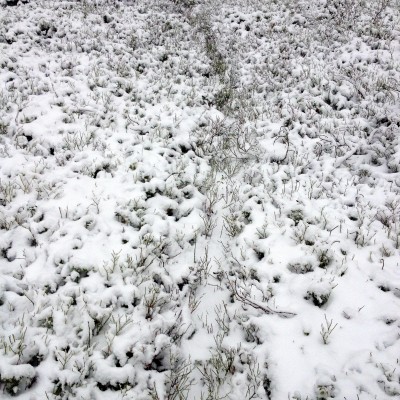 The work
will be extra challenging and stimulating when tracking conditions are
difficult, when you get to use all the knowledge and experience that the years
given, to follow the pack in the grooves. Blueberry bushes wearing less snow where
the wolves went before the recent snowfall.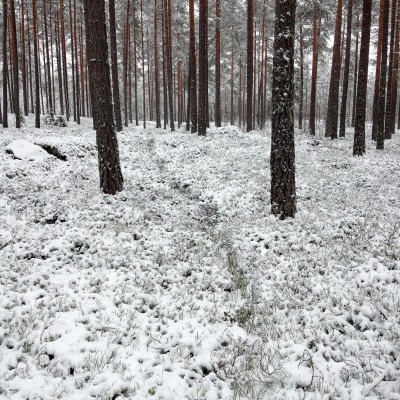 Despite 5
cm of fresh snow that fell during the night are the traces of wolves that went
here two days ago yet easy to follow. (At least here, in the easiest parts 😉
At the
river, it stops for this year. The
wolves have waded across, but I think that's enough for me today. Now is the
time to take time off over Christmas and New Year.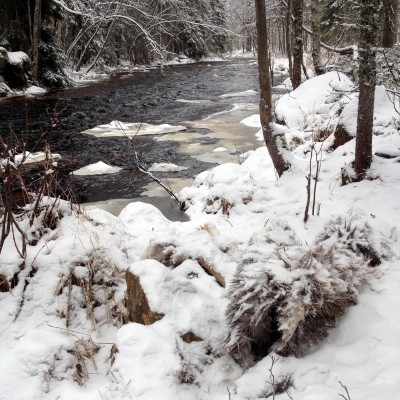 On the
riverbank do I find a previously dialed prey, a young bull moose. The wolves
have investigated whether there is anything more to eat but everything seems
consumed. However, I am convinced that the pack got more food, a Christmas
Moose to revel on weekends to come.
During the
trip home, I suddenly see a wolf. It jumps down on the road ahead, look at me,
shouts something and then disappears into the forest again. I thought it
shouting something about Merry Christmas but I might just imagining, perhaps it
was instead something that, Dammit, there is that madman again … no, I choose
probably the Christmas message.