It's 13
degrees below zero, light snow and virtually no wind. The silence is present in
the way it always is, in the light poor part of the year. A distant call from a
swan on the way to warmer regions, the sound of the paddle caressing water and
the crispy sound of crumbling new ice. Magical.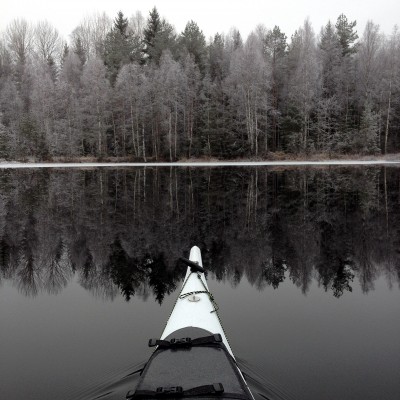 The ice is
covering the bays; maybe it's the season's final kayaking. Soon, the lake is
completely covered with ice. A gigantic start and landing place for paramotor
flight, beautiful. There are always other opportunities for enjoyment of
life.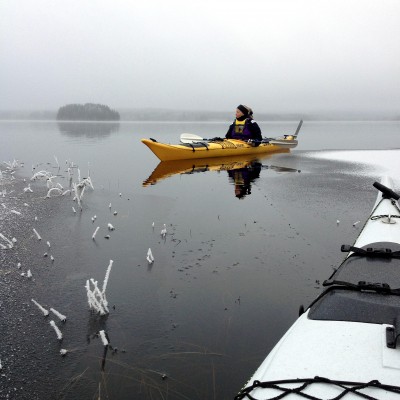 I got to
play icebreaker for a while. Ridiculous, but a bit of fun anyway, but childish
… yes yes, I know!
The beach
at Kläggen, our nearest swimming lake, is abandoned long ago. Swimwear
exchanged for snowmobile suit, harsh times lie ahead.