Gray, windy
and snow showers. No eagle today, opportunity to get some other things done instead.
Transported firewood for windbreaks and cabin in Fänstjärnsskogens nature
reserve. Cleaned off some garbage and loaded paper on the toilet. Being an
executive caretaker is also an important task!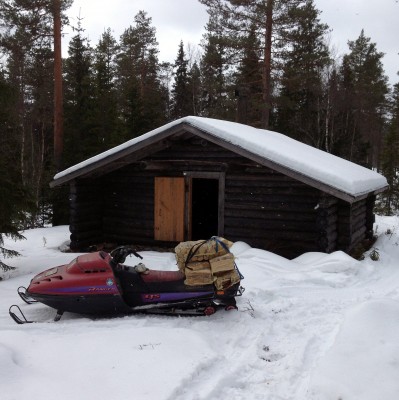 The cottage is open to visitors all year round. Welcome!