After the holidays, the working week has been varied. Have had time for a flat tire on our company car, have marked boundaries for some nature reserves and received a new toilet for Lisselåsen Nature Reserve.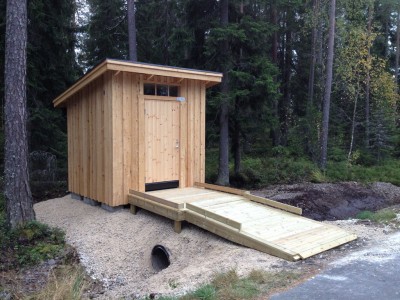 I have also managed to be two days on course to get permission to use the brushcutter. (A tool I have been working with most of the professional life.)
The picture shows the teacher and two other students, all followers of the soft values, such as toddlers, puppies and crushed birch saplings!
Yesterday was the handover of the new nature reserve Björnhultet. Fredrik Wilde, the man who created it, proudly displays his creation for the trustee Johanna Malmgren. The poor man, who is coming to perform all the heavy work, is behind the camera.