Typical April weather, 15 cm wet snow in the morning and heavy rain during the day. Wonderful! 🙂
Röjdälven, near our homestead.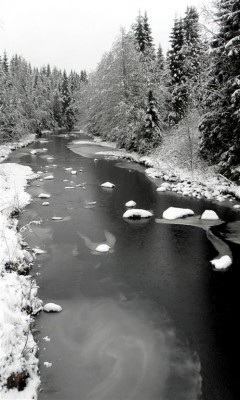 No work today!
Browsing the Internet and find some fun around paragliding. Okay, attached link is two years old but I have not seen it before. I think it's funny, hilarious, especially if one remembers their first steps as a beginner. Run into the wind! Run … Run … And if you think you understand how curious cows are thinking, it gets even better!